With over 100 years of combined legal experience, our team is highly qualified to provide legal services for your most difficult criminal defense circumstances.
Tustin Criminal Defense Lawyers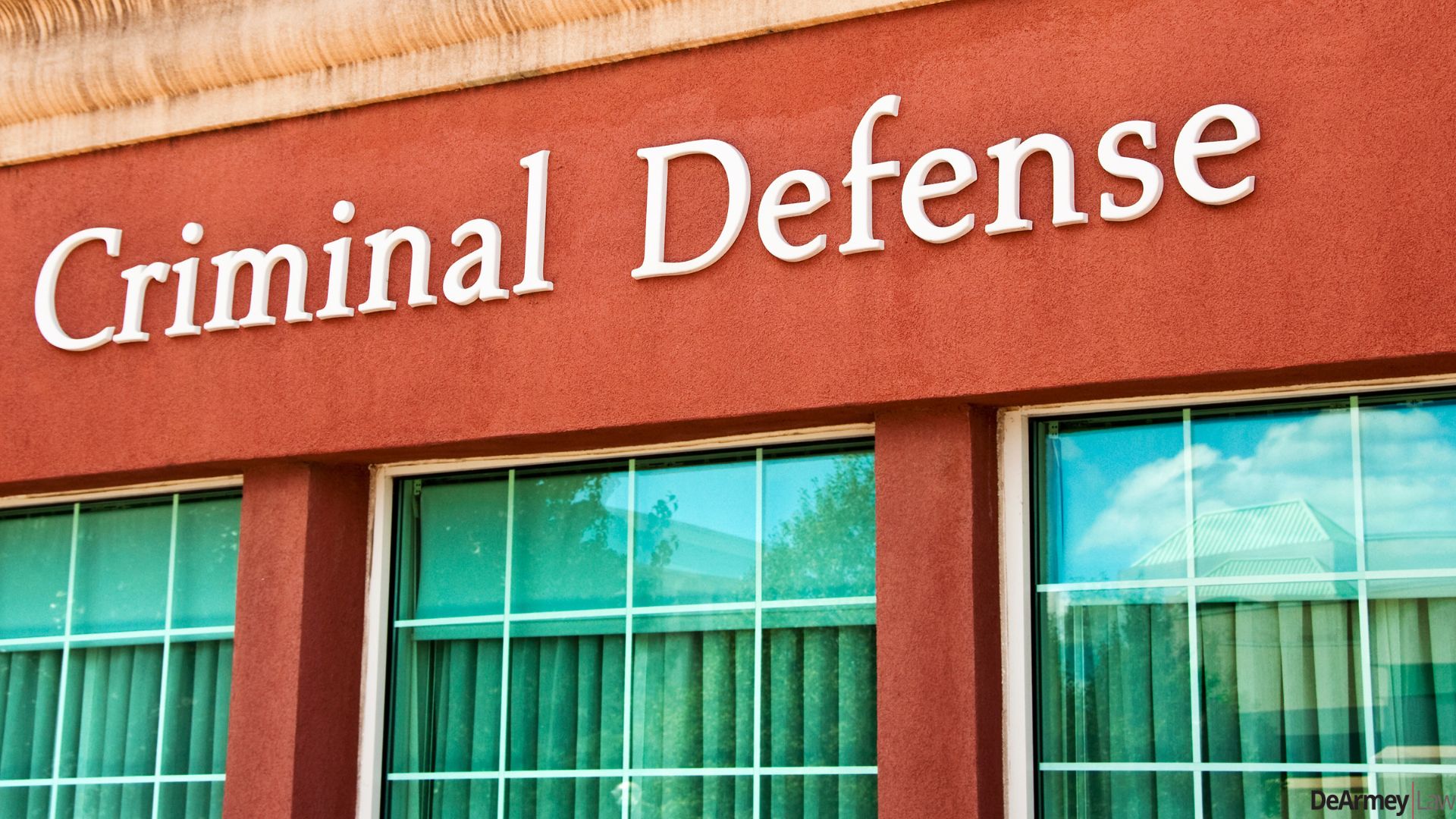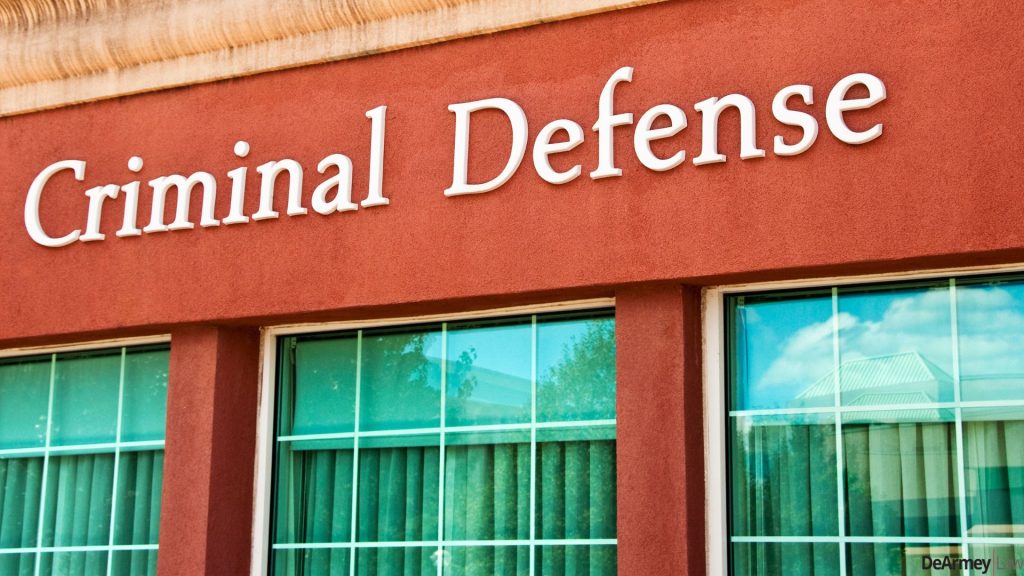 We work to protect the rights of the accused while achieving the best possible outcomes.
Recently arrested in Orange County? Facing criminal charges? Whether you're charged as a juvenile or an adult, our team will dive into the details of your case to help you craft a successful defense. Our track record is excellent, and our reputation with the courts is flawless. We'll advocate on your behalf to protect your rights and obtain the best outcome.
Facing any type of criminal charges in Tustin can be an incredibly challenging experience. Whether you were wrongfully arrested, made a mistake, or knowingly broke the law and need legal assistance, a Tustin criminal defense attorney is your best possible ally when you are uncertain about the consequences of the charges you face. When you choose the Tustin criminal defense lawyers at DeArmey Law to represent you, you can rely on a dedicated team of legal professionals to explore every available defense in your case.
Adult and Juvenile
Criminal Defense
Criminal charges of any kind in California can lead to significant financial penalties, loss of professional license, jail time, and many more possible consequences. A good Tustin criminal defense lawyer should seek to have their client's charges reduced as much as possible or dropped entirely. When you need a Tustin criminal defense attorney to represent you in a criminal case, it's vital to find one with the experience, skill, and resources necessary to navigate your case successfully.
The Tustin defense lawyers at DeArmey Law have more than 100 combined years of professional experience. Our firm has successfully handled a wide variety of criminal cases for Tustin area clients. We are fully prepared to put our experience to work in your defense. We take an individualized approach to defense representation and ensure we address our client's unique needs in any kind of criminal case. Whenever possible, we seek to have charges dropped, not just reduced.
How Do I Choose a Tustin Criminal Defense Lawyer?
Finding the right attorney is crucial when your future is on the line in the face of criminal charges. While a public defender is available to you at no charge, most public defenders cannot devote much attention to any given case due to the sheer volume of cases they handle at a given time. It may be tempting to choose a public defender to save money on legal fees. While most public defenders are excellent defense attorneys, the reality is that a private defense firm can offer a more personalized level of legal representation in your case.
While you shouldn't delay in seeking criminal defense counsel, you should not rush your decision to hire a Tustin criminal defense attorney, either. If you are considering a particular defense attorney, take time to review the attorney's track record and experience level with cases like yours. For example, if you are facing drug-related charges, you should look for a defense attorney with specific practical experience handling this type of criminal case.
Arrange a consultation with a criminal defense attorney and ask them to interpret your situation and the most likely outcome they believe you will see if you hire them to represent your defense. Remember to be frank and honest with your attorney. Provide them with as much information as possible so they can provide their best defense possible.
Can Attorneys Defend Clients They Know Are Guilty?
The due process laws of the United States exist to ensure the rights of the accused are protected during criminal proceedings. Due process in the US upholds that the burden of proof in any criminal case rests on the prosecution. It is not the defendant's responsibility to prove their innocence in a criminal case; it is the prosecution's responsibility to prove the defendant's guilt beyond a reasonable doubt.
Whether you are guilty or not certainly comes to bear in your case, and many attorneys represent clients who they are absolutely certain are guilty of the crimes with which they have been charged. Tustin criminal defense attorneys, like the team at Tustin Law, have a professional duty to their clients. They must defend the rights and interests of every client they represent, challenge the strength of the prosecution's evidence in every case, and strive to reduce their clients' sentences to the best of their ability.
When it comes to knowing their client's guilt, attorneys may not lie, obfuscate material evidence, or mislead the court to defend their client. However, they have the right to keep certain information and clients' statements confidential under attorney-client privilege.
How Do Criminal Defense Attorneys Attract Clients?
After a person has been arrested on criminal charges and booked at the local police precinct, they may or may not be released depending on the severity of the charges against them. Anyone in this situation should refrain from saying anything to the police until they have hired legal counsel. Every American has the right to an attorney and the right to remain silent after arrest. "Anything you say can be used against you in a court of law," is an absolutely true statement, so take advantage of your right to remain silent and contact a criminal defense attorney.
In many cases, family members of arrested individuals are the ones to arrange legal counsel for their relatives. Criminal defense attorneys typically attract potential clients online, through personal referrals, and by the strength of their marketing efforts. It's also not uncommon for criminal defense attorneys to meet clients face-to-face in police stations and courthouses.
Do Prosecutors Make Good Defense Lawyers?
Prior experience is one of the most important criteria you should assess when evaluating potential Tustin criminal defense attorneys. Prosecutorial experience is especially valuable in a defense attorney. When you need a lawyer to represent you and defend you from state prosecutors, who better to accomplish this than an attorney who has professional experience as a prosecutor?
Criminal defense attorneys with backgrounds in prosecution are particularly effective legal representatives because they know how local prosecutors approach cases like their clients'. If you are weighing your options when it comes to the experience levels of possible attorneys to represent your case, pay close attention to an attorney with solid experience as a prosecutor.
How Can My Defense Attorney Help Me?
The first thing a good Tustin defense attorney will do when you accept their representation is conduct an extensive review of the charges against you, the police report for your arrest, and the circumstances of your arrest. Let your attorney know immediately if police have mistreated you or if you believe your Constitutional rights have been violated in any way. Due process violations can potentially have a criminal case thrown out of court before it even really begins.
Your Tustin defense lawyer will then review the facts of the case and the evidence in play to determine the most likely outcomes of the case. They will also look for exculpatory evidence and help their client decide on the best available defense. Your attorney will search for any justification to have charged dropped, reduced, or modified.
If your case proceeds to a trial, your attorney will be there beside you during all of your court proceedings, available to clarify legal statutes and answer questions you might have about the process. During the trial, your attorney will challenge the prosecution's evidence, offer counter-evidence, and cross-examine witnesses called by the prosecution.
Good Tustin defense attorneys can also provide clients with additional resources to help them recover from wrongful or overblown criminal charges, including substance abuse treatment resources and mental health counseling.
Possible Penalties for Criminal Charges
Criminal charges range in severity from minor infractions that amount to little more than small fines or community service to major felonies that can lead to years behind bars. A good attorney will provide a client with an honest interpretation of the client's situation, including the strength of the prosecution's case and the severity of the charges listed in the case. In California, recent legislation changed many former felonies to misdemeanors and also provided more opportunities for individuals charged with crimes to enter diversionary programs instead of jail.
Penalties for criminal convictions in California may include fines, incarceration, or loss of professional licenses. Depending on the nature of the criminal charges an individual faces, they may also be required to attend drug and alcohol addiction treatment, road safety courses, or mental health counseling. If the defendant caused civil damages to victims, a judge would likely sentence them to pay restitution, but they may also face civil actions from injured victims. If a defendant is convicted of any kind of sex crime, they may be permanently registered as a sex offender, hindering their ability to find work or a place to live.
Find the Right Defense Orange County Attorney for Your Case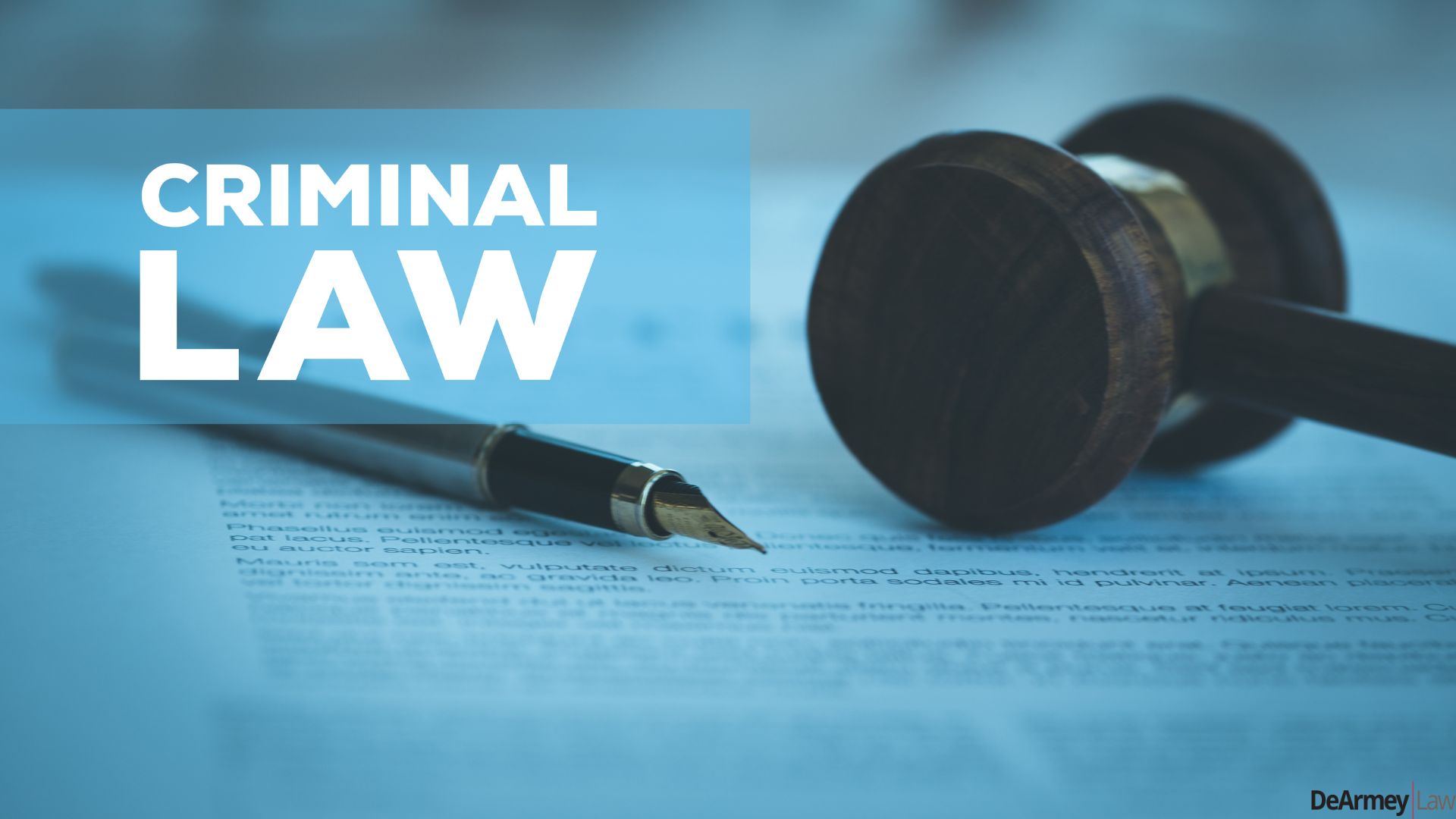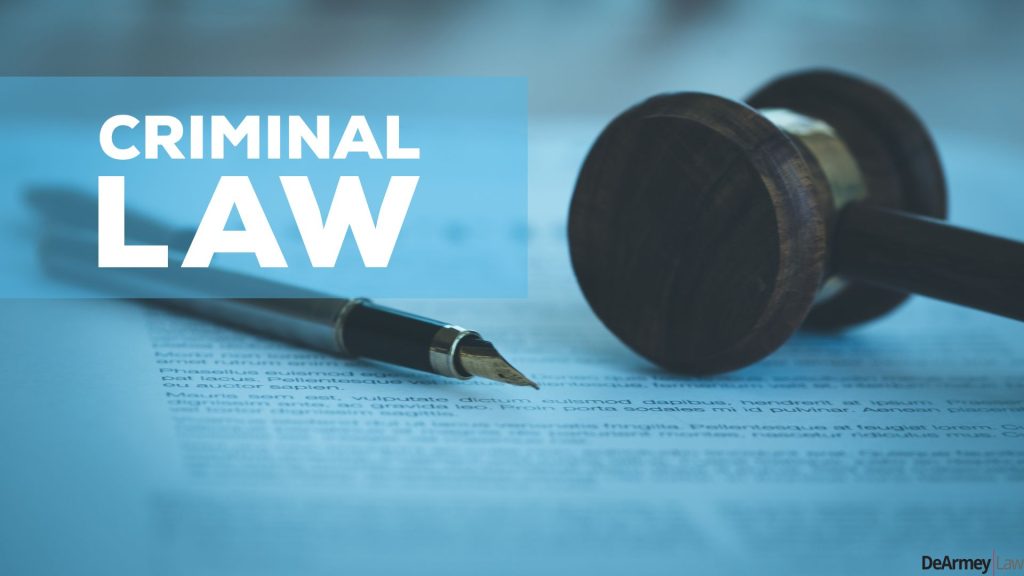 The penalties for a criminal conviction in Tustin can negatively impact your life for years to come, or even permanently. When your future is at stake when you're facing criminal charges, the right Tustin defense attorney can make a significant difference in your case's outcome. It's vital to act quickly when you or a loved face criminal charges of any kind. A Tustin defense lawyer can help you build the strongest possible defense, challenge the prosecution's evidence, and point out any procedural missteps that lean in your favor as you navigate your proceedings.
If you are ready to discuss your situation with an experienced and reliable Tustin defense lawyer, contact DeArmey Law today and schedule a case review with a skilled and compassionate Tustin defense attorney.
Trusted by the Southern California Community for More Than 40 Years
With over 40 years of combined legal experience, our team is highly qualified to provide legal services for your most difficult family circumstances.