Child Custody and Visitation
With over 100 years of combined legal experience, our team is highly qualified to provide legal services for your most difficult family circumstances.
Tustin Child Custody and Visitation Attorney
Going through a divorce or separation is traumatic. When you have children, it can be even more difficult, more complicated, and more emotional. You want the best for your kids, and you know that you are an irreplaceable part of your child's life. That is why it is essential to get compassionate and caring legal advice from the very beginning. An early misstep can have a very detrimental effect on your custodial timeshare.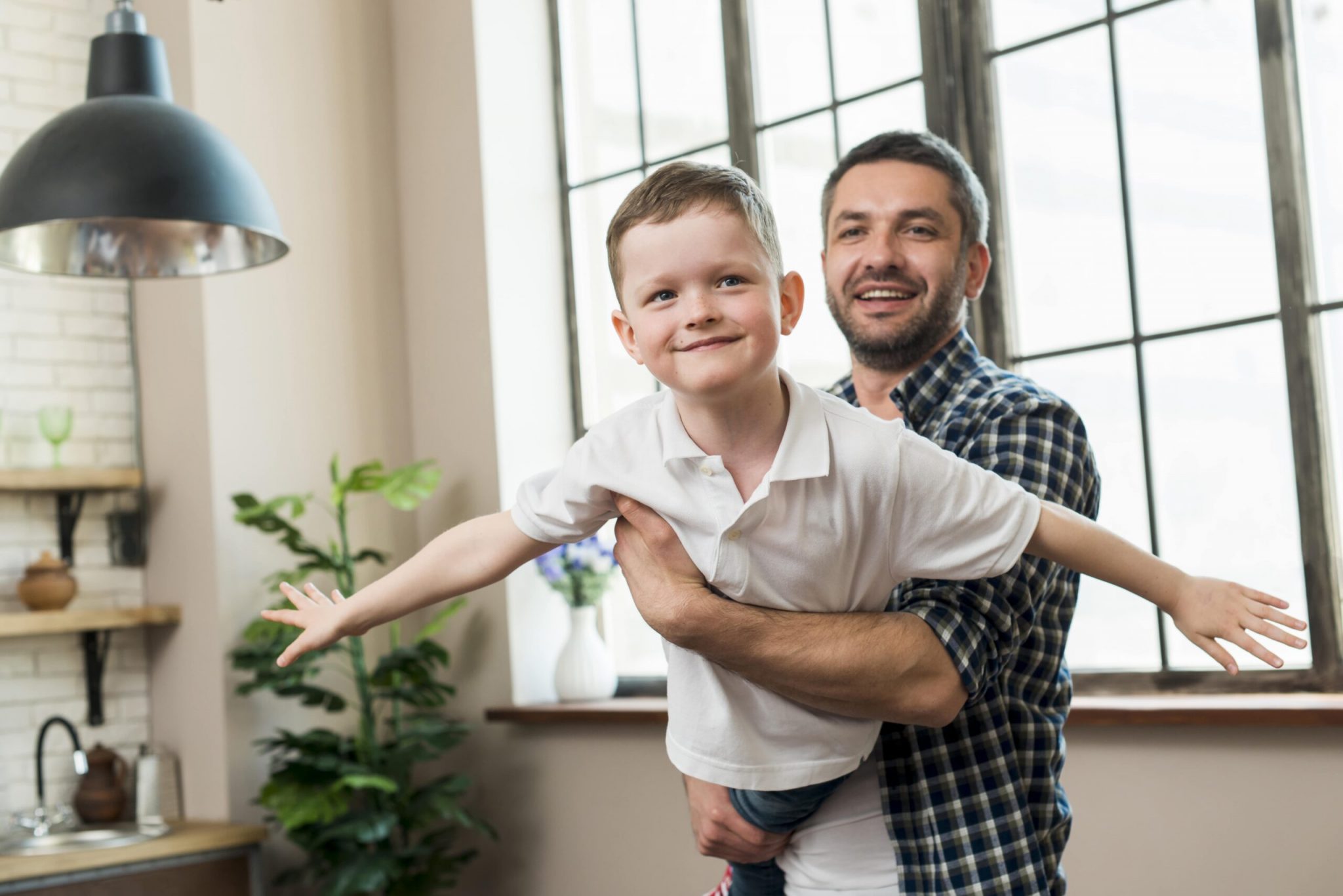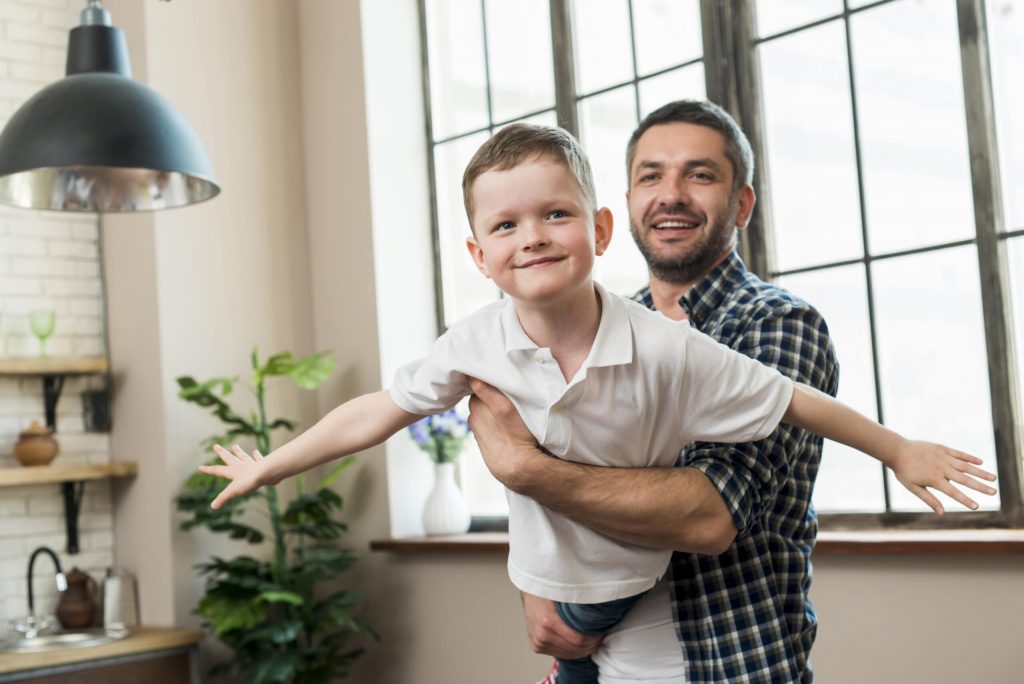 Custody and Visitation in California Family Court
In California, the family court system can make child custody and visitation decisions in a variety of ways:
Divorce proceedings
Paternity cases
Ex parte hearings
After you file a divorce case, the family court can make decisions about the minor children, including custody, visitation, and child support. If you aren't married, you will need to file a paternity case to receive custody and visitation rights. An ex parte hearing may be granted without notice to the other party, allowing the court to make emergency custody and visitation decisions.
What are the "Best Interests of the Child"?
To make custody and visitation decisions, the court will look at "the best interests of the child." Still, the court will also consider "frequent and continuing" contact between the children and both parents. Under California Family Code §3011, the court will determine the child's best interests by looking at:
The health, safety, and welfare of the child.
A history of abuse by either parent.
The nature and amount of contact with both parents.
The habitual or continual illegal use of controlled substances or alcohol by either parent.
Based on this information, the court will award both legal and physical custody. Legal custody is the right to make decisions about the health, education, and well-being of the child. The court may grant legal custody to one or both parents. Physical custody involves the daily parenting of the child. If one parent has physical custody for more than 50% of the time, they are the "primary custodian." The court will grant visitation in all cases unless the court believes it would be detrimental to the child. The other parent can be granted visitation on a weekly, biweekly, or monthly basis. Of course, the parents can create a visitation schedule and ask the court to order visitation according to that schedule.
While it is true that the court is tasked with making custodial orders that are in the best interest of children as it relates to their health, safety, and welfare, the Family Code also functions to help children of divorce. It provides that a substantially equal timeshare is presumed to be in the best interest of children unless it is otherwise detrimental to a child.
To establish this detriment Courts often look to each Parent's the ability to parent a child and their willingness to coparent with each other. The Courts then establish schedules within these constraints.
Should I Hire a Lawyer for Child Custody?
Child custody can be an incredibly difficult subject for any divorcing parent. While some may assume their coparents are reasonable and cooperative enough to reach a fair and reasonable solution to child custody on their own, both parents should have representation. The reality is that it is always best to have legal counsel for any type of family law matter. Hiring a Tustin child custody lawyer adds strength to your side of the dispute and provides a safety net, preventing any procedural hiccups or paperwork errors from interfering with your case.
What if I Can't Afford a Lawyer for Custody?
Legal costs for child support determinations can be expensive. While it is always best to have legal counsel on your side as you approach a child custody case, you may not be able to afford one. There are a few options available to someone in this situation. The first is pro se or pro per representation – or representing yourself in court. This is risky in any court case. If you do your research, are diligent in gathering your evidence, and work as proactively as possible to understand the legal statutes that apply in your case, it is possible to have a positive experience as a pro se party in a child custody hearing. Be sure to be as respectful as possible during proceedings if you decide to go this route, and do not be afraid to ask for clarification. Divorcing parents with child custody determinations should consider pro se representation a last resort when they have no possible way to afford a Tustin child custody lawyer.
Another option is to secure financial aid to assist you with your legal fees. There are many advocacy groups and programs that can connect low-income parents with affordable legal services. You could potentially secure representation from an experienced Tustin child visitation lawyer at a discounted rate but be prepared to face some limitations when it comes to the breadth of the representation you can expect from this kind of arrangement.
The best option for any parent who is concerned about their ability to pay for legal representation in a child custody battle is to find a Tustin child visitation lawyer who is willing to provide a discounted per-hour rate or a payment plan. A good Tustin child custody lawyer can help their client prepare for the proceedings ahead and provide them with an estimate of how much it will cost to reach a conclusion in their case. It may also be possible to pay for limited legal services, such as consultations for a pro se parent or limited representation in court.
What Do Judges Look at in Child Custody Cases?
Regardless of whether divorcing parents mediate a child custody plan privately or litigate the entirety of their divorce, a California family court judge must approve their custody arrangement before it can take effect. Divorce mediation can allow the parents to civilly negotiate their child custody arrangement in a way that reflects their personal preferences, but they cannot make any firm decisions privately. California state law demands that a child custody arrangement aligns with the child's best interests, so the court must review any child custody agreement before it becomes applicable.
Judges will assess many different factors when evaluating a proposed custody arrangement or when determining child custody in divorce litigation:
The judge will assess each parent's income and amount of time they will spend with their children to determine each parent's support obligations. Typically, custodial parents receive child support from noncustodial parents, even when they earn more income. This is due to child support obligations being relative to a parent's income.


Judges will also evaluate the parents' relationships with their children, sometimes even asking children which parent they would prefer to obtain custody. Older children, typically over the age of 12 who are capable of making coherent and reasonable arguments, are usually considered seriously by judges. If a child has a clear preference for one parent over another, it could matter. It will also likely spur the judge to evaluate whenever the non-preferred parent has done anything to foster the child's preference for the other parent, such as any form of abuse.


A judge must gauge how much time the parents will be able to spend with their children by evaluating their work schedules and overall availability.


Custodial parents must provide acceptable accommodations for their children. A judge will assess each parent's living accommodations and the spaces provided for their children therein to ensure the children have appropriate shelter.


Judges will also evaluate divorcing parents' criminal records, if any exist. A parent with a history of domestic violence, substance abuse, and/or criminal activity will have a much harder time securing child custody rights than a parent who is clearly responsible, competent, and law-abiding.

Every divorce case is different, and this is not an exhaustive list of all the factors a judge will consider when determining custody. It can be difficult to predict how a judge will fully evaluate a child custody determination. However, a good Tustin child custody lawyer will help their client make a strong case for custody and help them handle their proceedings as confidently as possible.
What Should You Not Do During Custody Battle?
Child custody determinations are difficult situations, and there a few common errors that are always best to avoid if you wish to ensure the best possible outcome in your own child custody battle:
It is never a good idea to post about any active legal case on social media. You should consider anything you say on social media as a publicly published statement that could potentially be used against you in child custody proceedings. For example, if you are arguing that you are a more responsible parent than your coparent but post pictures of yourself drinking and partying, it could look bad for you. This will not work in your favor during the custody determination.


Do not try and damage your child's relationship with your ex. No matter what intense personal issues remain between you and your ex, those issues are completely separate from your shared responsibilities as parents. Never try to injure your child's relationship with their other parent, as the most likely outcome of doing so is ultimately damaging your own relationship with them.


Do not be spiteful and seek to collaborate rather than "win." While it may be difficult to imagine a civil discussion with an ex who has hurt you on a deeply personal level, it's best to put these negative feelings aside and truly focus on your child's best interests. A judge will recognize this effort and see that you are clearly focused on what is best for your children, which ultimately strengthens your position in a custody battle.

These general tips can potentially prevent a divorcing parent from making a critical mistake that costs them their parental rights. If you are ready to discuss your child custody case with a reliable Tustin child custody lawyer, call our firm. It is best to work quickly and secure legal representation you can trust from DeArmey Law.
Fighting over custody and visitation can be expensive and drawn out. You need an attorney who will give you compassionate advice while ensuring that you get the best possible outcome for you and your family. We have decades of experience in family law, and we can help you work with your former partner to come to a mutual decision without expensive litigation. Of course, if you need to fight for sole custody or litigate custody and visitation in court, we will work aggressively on your behalf.
We teach our Clients how to disengage from high conflict custody cases and seek child focused parenting solutions. We understand that your relationship with your child and the other parent does not end when your child turns 18. We can offer practical solutions that avoid common custody pitfalls.
The attorneys at DeArmey Law look for solutions. Our goal is to help you get the best possible outcome with compassion and diligence. Call us at 714-558-7744 or contact us online.