Our team is experienced.
Our approach is compassionate.
Our results are unmatched.
Experienced Family Law Firm in Tustin
DeArmey Law is acknowledged as fierce trial attorneys and solution oriented advisors always looking out for the best interests of their clients.
When legal challenges come your way, you need an expert in your corner, someone who will advise you of your options and fight to protect your rights and your interests. At DeArmey Law, our attorneys have many years of proven experience and a long track record of successful outcomes for our clients.
Whether you're going through a contentious divorce, fighting unfair criminal charges, or navigating a difficult property dispute, our team is on your side to get you the results you need. DeArmey Law is a Tustin family law firm with a solid reputation for positive outcomes for our clients in all types of family law matters. We understand how emotionally draining some family law matters can be and do everything in our power to provide compassionate, responsive, and reliable legal counsel in every case we accept.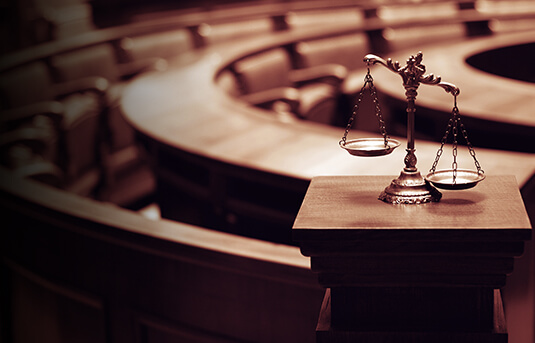 The attorneys at DeArmey Law have a strong reputation as a client-focused Tustin family law firm. We believe in developing the most comprehensive and robust case possible for every client we represent and have 40 years of experience serving clients in the Tustin area. As your Tustin trial attorneys, you can rest assured that if we cannot secure an acceptable settlement in a family law matter, our team is not afraid of intense litigation. We take time to get to know every client's unique situation to provide completely individualized legal representation.
When you need a Tustin family law firm with the experience and resources necessary to navigate a difficult legal matter, the Tustin trial attorneys at DeArmey Law can provide the legal counsel you need to approach your case with confidence.
Family law is a broad range of civil legal matters pertaining to matters of the family. Some of the most common examples of family law matters that pass through the Tustin family court system include many types of cases.
What Are the Most Common Types of Family Law Cases?
At DeArmey Law, our team of Tustin trial attorneys handles family law matters such as:
Divorces. If you are ending your marriage, a Tustin family law firm can provide the legal services, guidance, and support resources you need to approach the situation with greater certainty. Any divorce has the potential to escalate into a heated legal affair, and our team is ready to provide responsive and comprehensive legal counsel in your divorce case.
Adopting a child can provide that child with all of the legal rights and protections that a biological child enjoys from their parents. If you are planning to adopt through an agency or as a stepparent, our firm is happy to assist with the proceedings and document filing you will need to complete.
Domestic violence cases. Unfortunately, some family law matters involve violence and abuse between family and household members. Whenever a person harms or abuses a family member or household member, this is domestic violence, and the state of California pursues criminal charges for domestic violence very aggressively. If you have reason to fear for your safety in divorce proceedings, our firm can provide the legal protections you need to keep your abuser away from you and your family.
This list is not exhaustive, and our firm has years of experience handling difficult family law matters for our Tustin area clients.
How Can a Family Law Firm Help Me?
If you are facing any type of family law matter, a Tustin family law firm can be an invaluable asset as you work toward a resolution to the situation. Your legal representatives can handle your legal proceedings on your behalf and help you better understand your position and options in all types of legal matters. If there is anything unclear about your legal proceedings, you can rely on your Tustin family law firm to clarify these issues.
While it is possible to navigate some family law matters without legal representation, doing so is generally a bad idea that can leave you vulnerable in some situations. Hiring an attorney is an investment in security and peace of mind that comes with knowing your case is in capable hands. Your attorney will handle court filings, arrange hearings and court appearances, and coordinate with outside experts and consultants if necessary to guide you to a positive result in your family law matter.
How Do I Choose the Best Family Law Firm for My Needs?
Finding the right Tustin family law attorney to represent your case can seem like an incredible challenge. It's ultimately best to choose an attorney that gives you a good gut feeling about their ability to represent your case and seek a resolution that aligns with your best interests. Consider a few example questions you should ask a potential attorney that can help you get a better idea of how they might handle your case:
"How long have you practiced family law?" It is always best to choose a Tustin family law firm with solid experience.
"How many cases like mine have you handled in the past?" It's essential that your attorney has experience with cases like yours. Ask them about the outcomes of those cases and any factors in your own case that appear unique or concerning to them.
"What outcome do you expect in my case?" There is nothing wrong with asking for a frank assessment of your case from a potential attorney. Their response can allow you to gauge their apparent faith in your legal position and their ability to fully serve your legal needs.
"What approach will you take to resolve my family law matter?" There are many possible approaches to some family law matters, and some will benefit you more than others, depending on your situation. For example, divorce mediation can lead to a faster, more personalized, and private outcome than litigation. It will be much cheaper, too. You should know what approach your legal counsel will take in handling your case before agreeing to their representation.
Develop some more questions of your own that are specific to your unique situation, and these will all help you find the best Tustin law firm to represent your case.
If you are ready to discuss your family law matter with an experienced team of Tustin trial attorneys, DeArmey Law is here to help. We have successfully navigated countless family law matters for Tustin clients and are ready to put this experience to work in your case. Contact DeArmey Law today to schedule a case evaluation with our team.
A Trusted Advocate
in Your Court
We tackle even the most challenging cases and fight fiercely for our clients' rights.
Our firm offers more than a century of combined legal experience and more than 40 years of experience in Southern California courts.
We know the pain of legal troubles, and we treat our clients as humans, not as cases.
We fight fiercely and tirelessly on behalf of our clients—and we get results.
Click on any of the links below to see how we can help you.
Adult and Juvenile
Criminal Defense
Private Fiduciary and
Concierge Services
Excellent Lawyer with Integrity

Matt is an excellent lawyer with integrity. You can trust him to advocate for you first... he is not concerned with being popular with opposing counsel and churning the file. You can trust Matt to fight for you.
Excellent and Well Respected Attorney

I am pleased to endorse Matt Dearmey as an excellent and well respected attorney. Matt and I have several common clients, and he consistently demonstrates his abilities as a diligent, conscientious, and talented lawyer. I recommend his services without hesitation.
Great Lawyer and a Great Person

Matt is a great lawyer and a great person. More energy than 99% of all lawyers.
Happy with their Representation

If you need a Bull, a Shark an attorney who actually gives AF then he's your man. He's worth every penny. This man is knowledgeable, doesn't like to loose and is extremely thorough he knows his shit! Having this man and his partner Ms. Shapiro as your attorney's it's like mini legal guardian angels here on earth. They're worth the financial sacrifice. I'm at peace and happy with their representation. This firm is a Secret Treasure!!
Good Representation

I can not say enough good things about Matt and his team!! This is not a paid ad, an ad for discount or an ad to pump up reviews. This is a sheer acknowledgement or gratitude. For those who are looking for good representation and people who care. Look to Matt and His team to help you. Sandy is also an attorney who works with Matt, she's sharp and is someone you can count on to get things done. Thanks again for all you guys do!
Extremely Knowledgeable and Experienced

I can't really say enough good things about this law firm. My ex-husband refused to pay his alimony support and basically tried every trick in the book to get out of it (including trying to sue me for alimony as a scare tactic). Matt protected me and my assets from the start. He was also able to get all money owed to me paid in a lump sum and tax free. Every case is different but I am thrilled with the outcome of mine. I highly recommend Matt and his team. They are extremely knowledgeable and experience makes all the difference.
Very Strong Integrity and Very Honest

I have worked with Matt on several personal matters that were much more complex than I initially thought. Each time Matt treated my case as if it was his own personal case. He was very patient with me and my business partner and for that we would never work with someone else. Can't recommend him high enough - very strong integrity and very honest.
Relevant articles and educational resources provided to inform, encourage, and inspire our clients.