With over 100 years of combined legal experience, our team is highly qualified to provide legal services for your most difficult family circumstances.
Tustin Domestic Violence Attorney
Domestic violence is a serious yet delicate issue that ruins lives, families, and communities worldwide. Some areas have resources for those fleeing domestic violence situations, but there are still thousands of cases of domestic violence per year. These situations permanently scar their victims and create cycles of abuse that are hard to stop. Children who grow up in abusive households are more likely to suffer from domestic violence later in life.
The best way to end the cycle of abuse is to remove yourself and your children from any violent home situation, but this is easier said than done. Many people being abused in their homes feel that they have nowhere to go and no one to help them, and in some cases, victims feel as though they will be in more danger if they leave. However, there are laws and policies to protect people suffering from domestic violence and procedures in place to ensure that abusers see justice.
Tustin Domestic Violence Lawyers
Though the definition is hard to pin down, in California, domestic violence, also called domestic abuse, is abuse or threats of abuse between closely connected people. The individuals may be linked through marriage, domestic partnership, cohabitation, dating (past or current), or share close familial relationships such as parents and children. The abuse can be physical, verbal, or emotional, and each instance of these types of violence looks a little bit different. There are myriad activities that constitute domestic violence.
Domestic violence allegations are serious for both the alleged victim and the accused and can even bring about serious criminal charges, incarceration, and hefty fines. Because of the gravity of the situation, you must speak to an experienced domestic violence attorney as soon as possible to discuss your options moving forward. When searching for a lawyer to take your case, you want to find someone who will be tough about the situation but sensitive to your needs and emotions. Domestic violence takes a significant emotional toll, and you want people who understand this by your side.
Domestic Violence Behaviors
Domestic violence offenses occur in many different ways. While depictions of domestic violence generally show obvious physical attacks, many cases are not so cut and dry. Some behaviors are subtle and go on for years, whereas others are isolated and obvious incidents. Many domestic violence victims don't notice that it's happening until they relay their experiences to the right person, while others know that it's happening and struggle to leave. Though domestic violence does not have one definition, we can name some behaviors that fit under its umbrella. Many types of actions fall into the broad definition of domestic violence in California. These may include: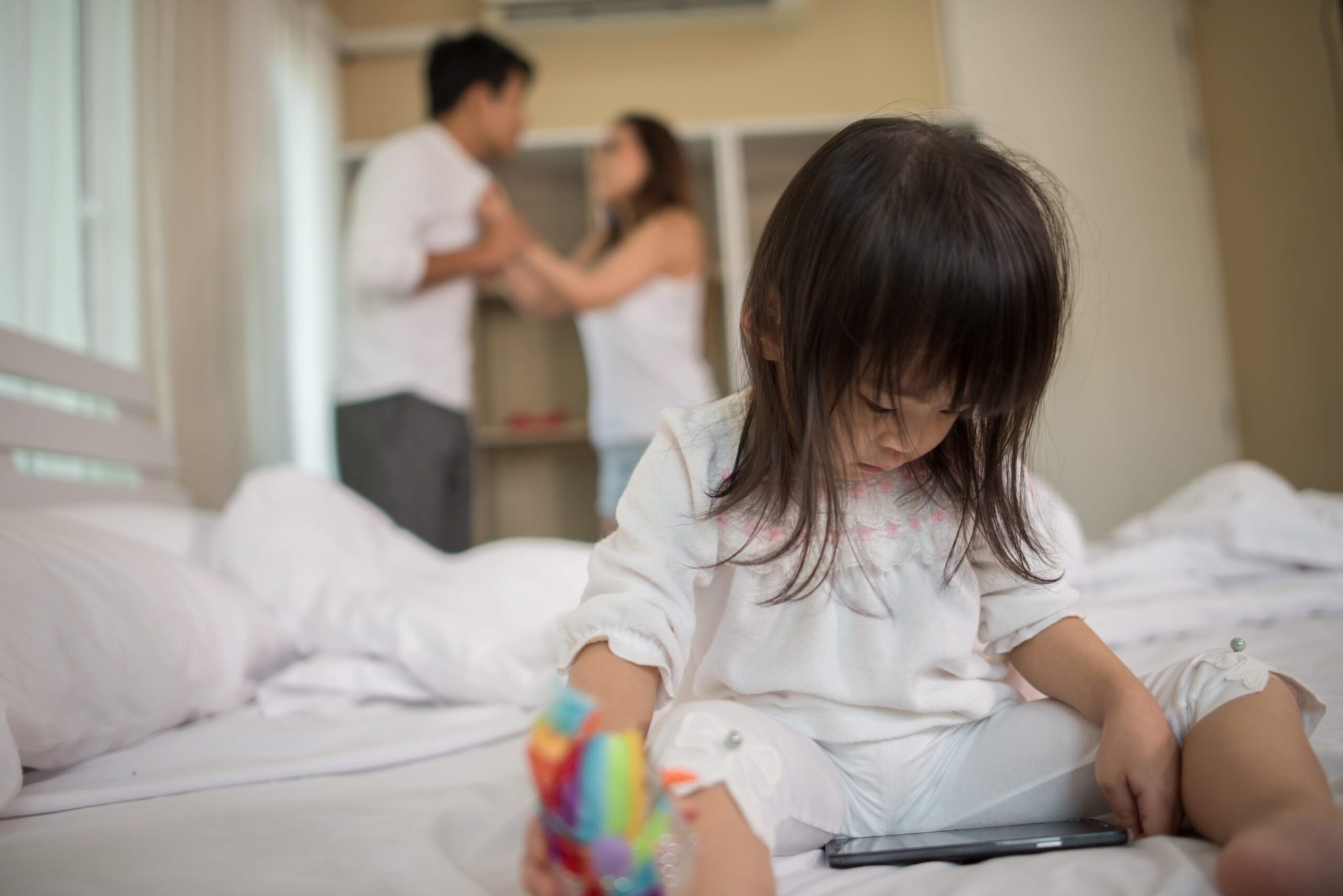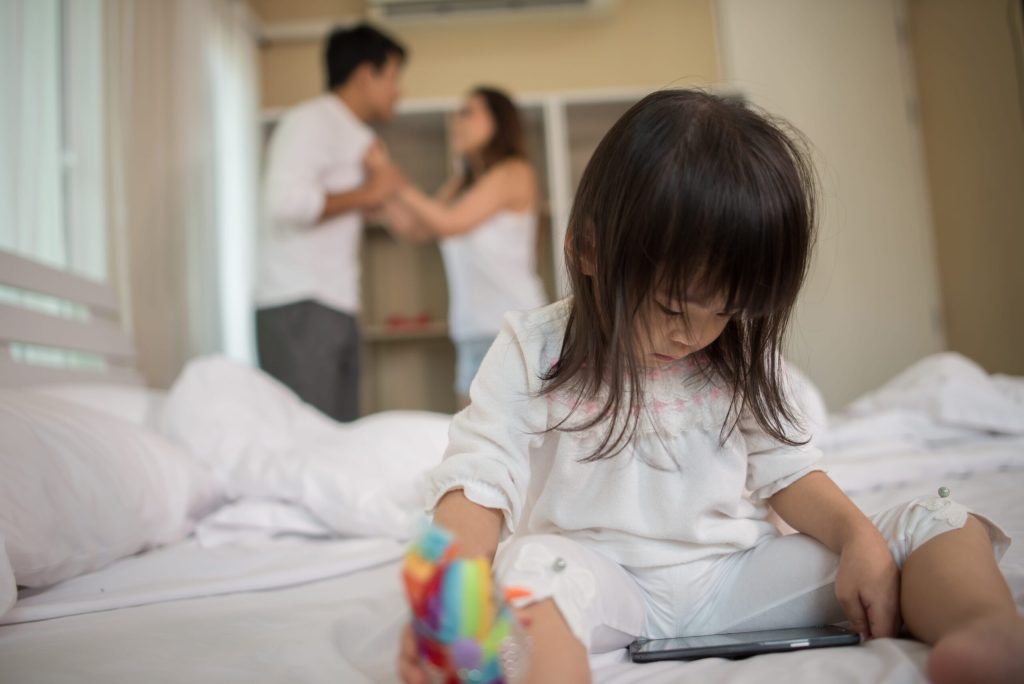 Sexual assault
Stalking
Harassment
Threats
Physical violence, including hitting, kicking, throwing things, pulling hair, shoving, etc.
Disturbing another's peace
Destroying personal property of another
Restricting movement of another
Any one of these behaviors is cause for concern and warrants leaving home and finding a safe place if you can do so. These activities do not just apply to humans in your family. Note that California also classifies physical abuse against pets as domestic violence.
It is important for parties engaged in the cycle of domestic violence to examine the patterns of coercive control within their relationship. Many alleged victims wait to take action because they believe that they've done something to warrant being abused, or they abuse their perpetrator in return. However, domestic violence is never okay, and if any of the above is happening in your household or in the home of someone you love, it's time to seek legal help. Doing so could save lives and begin the long road to healing your family. It is also important for each parent to understand they have a duty to protect their children from domestic violence and a failure to protect in this regard can be considered by the court. Staying in a domestic violence situation for the sake of the children causes more harm than good. It can eventually lead to legal consequences and custody revocation if not addressed.
Beyond Domestic Violence Criminal Charges
In many cases, domestic violence trials result in criminal charges for the abuser. This can either mean a misdemeanor or a felony on their record, depending on the severity of the abuse and the perpetrator's criminal history. However, criminal charges aren't the only way domestic violence allegations arise in a legal context. A court may grant a domestic violence restraining order in situations in which an individual has abused or threatened to abuse another person they are in a close personal relationship with. The Broad categories of Restraining Orders are Criminal and Civil. Within the Criminal context, there are emergency protective orders, temporary protective orders and permanent protective orders, and they generally keep perpetrators from coming near to you. Each category functions as follows:
Emergency protective orders can be obtained only by law enforcement. The officer on the scene may call a judge and ask for an emergency restraining order to temporarily keep victims safe until something more permanent can be obtained. These usually last for up to seven days.
The victim obtains temporary protective orders at the courthouse. To get one of these, you must go to the courthouse and fill out paperwork detailing the situation. If the judge agrees that you need protection, a temporary protective order will be issued. These generally last about a month or until your domestic violence court hearing to protect you until something permanent can be arranged.
Permanent protective orders are issued during your court hearing if the judge sees fit. These orders are not permanent, as they only last up to five years. However, you can apply for a new protective order once the permanent one runs out if you still need protection.
Within the Civil context, there are Family Law Restraining Orders aka Domestic Violence Prevention Act (DVPA), Civil Harassment, Workplace Restraining orders, and similar type orders arising out of the Probate and Juvenile Courts. Generally, these orders are less severe and do not carry the burden of proof that comes with criminal charges. Both types exist to protect victims of domestic violence, so ultimately either one could work depending on your situation. Your legal experts will be able to advise you on which type of protective order would best fit your situation. At DeArmey Law, we are experienced in representing parties in each of these types of Restraining Order matters. Within each category, the procedures and burdens of proof can be very different. We highly recommend you retain counsel to protect yourself, your family, and your rights.
Other Potential Ramifications of Domestic Violence Accusations
Domestic violence cases don't only lead to protective orders or loss of custody; they can also impact perpetrators' livelihoods. Especially if they are in a field that deals with vulnerable people, sensitive information, or classified documents, charges could impact their jobs. Domestic violence arrests can lead to the loss of professional licenses for certain individuals. Doctors, lawyers, and teachers are among the professions whose livelihood could be at risk. Moreover, those who require security clearances to perform their jobs may also find themselves at professional risk — military members, police officers, and government employees among them. Many licensing boards have their own administrative investigation requirements for allegations of domestic violence in order to protect the public. These administrative investigations can have serious consequences and must be taken seriously.
However, the gravity of the consequences of domestic violence should not dissuade you from coming forward. These laws are in place to protect other people that your perpetrator comes into contact with, and by sharing your story and pressing charges, you may prevent other people from suffering similar abuse. A non-citizen of the United States accused of domestic violence runs the risk of deportation, denial of naturalization citizenship, exclusion from the country, and denial of reentry. They may also experience adverse actions concerning their visa status.
Unfortunately, nothing can be done about domestic violence if nobody knows about the problem. If you have decided to remove yourself and your children from a domestic violence situation, be sure to go somewhere safe with someone you trust. If you are not sure where to go, the police may be able to direct you to a shelter or safe house for temporary shelter. Ultimately, it's best to
call a trusted and experienced lawyer
for the most secure plan of action. If you are dealing with a situation that involves domestic abuse, an experienced domestic violence attorney can help you wade through the legal system to make sure your rights are protected. Because domestic violence can profoundly impact growing minds, acting quickly can preserve your right to custody of your children and will likely save them from physical and psychological harm. A lawyer will be able to tell you your rights in the situation and help you formulate a plan to move forward safely. Often the hardest step is leaving an abusive situation. After that, there are plenty of resources available to you and protections in place to make sure you remain safe.
Find A Trustworthy Domestic Violence Attorney
For the very best Tustin domestic violence attorneys in Orange County, contact the experts at DeArmey Law. Our experienced lawyers are ready to help you with any domestic violence situation you may face and treat your experience with kindness, discretion, and sympathy while fighting ruthlessly in the courtroom to protect you and your family. Do not hesitate, end the cycle of abuse today.