With over 100 years of combined legal experience, our team is highly qualified to provide legal services for your most difficult family circumstances.
Making the decision to divorce can be painful and difficult. Going through the process of divorce is even more so. At DeArmey Law, we understand the complex challenges our divorcing clients face, whether it's property division or child custody issues. We are here as a trusted advisor to help you navigate the best pathway through this transition, working with you to find creative solutions and make informed choices, all the while protecting your interests—fiercely, when necessary—to ensure you and your children have the best possible positioning for your new life.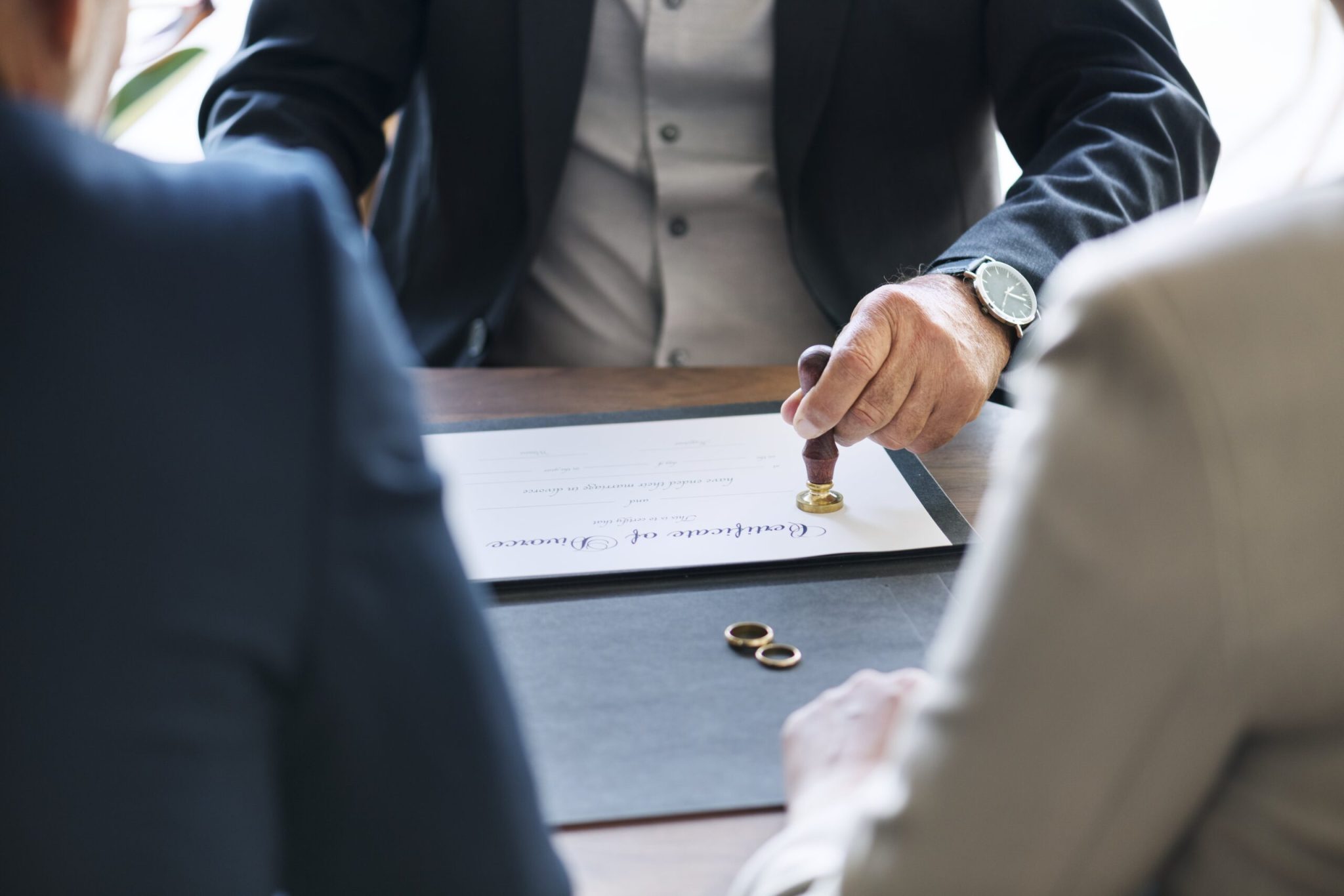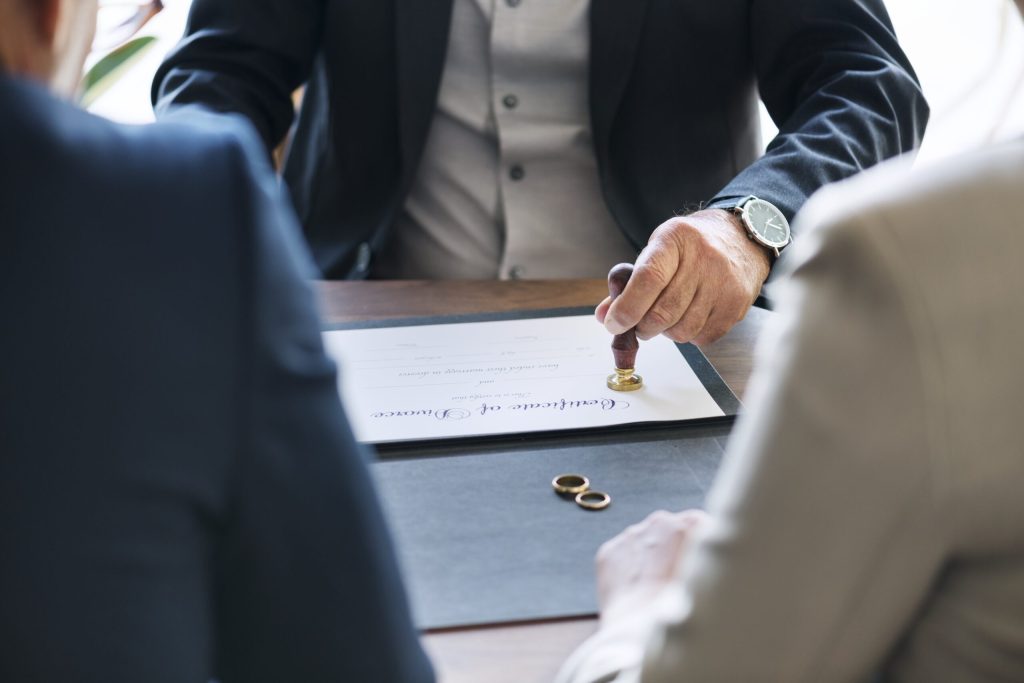 An Individualized Approach
We believe no two divorce cases are alike, just as no two families are alike. We have handled many divorces, but when you walk into our office, we know your only concern is your divorce. We listen compassionately to your unique story, ask questions, learn about the nuances of your situation, look with you at the "big picture," discuss your options, and ultimately help you craft a legal strategy that gives you a path forward that meets your goals.
Do I Need an Attorney for Divorce in Tustin?
It is technically possible to navigate divorce proceedings without legal representation but doing so puts you at an extreme disadvantage when it comes to the outcome of your divorce. This is especially true if your spouse has retained legal counsel. Your attorney can significantly streamline your divorce proceedings and ensure that no procedural issues interfere with your divorce progress. Additionally, your attorney will ensure that your divorce determination is fair and reasonable under California state law.
Your investment in a Tustin divorce attorney is an investment in peace of mind. When you need reliable family law legal representation for a difficult divorce case, DeArmey Law is ready to assist you through your proceedings.
With over 40 years of practical experience serving clients in Tustin and surrounding areas, the team at DeArmey Law is fully confident in our ability to successfully navigate the most complex divorce cases. We understand how emotionally draining and stressful divorce proceedings can be. That's why we do everything in our power to make the process as painless as possible for our clients.
When you hire DeArmey Law as your Tustin family lawyers, we will get to know you and your situation to form a clear understanding of your divorce. We will identify the potential legal complications you can expect to face in your forthcoming divorce proceedings. Ultimately, our goal is to help you achieve the best possible outcome in your divorce decree.
How to Respond to Divorce Papers from Your Spouse
If you have been served with divorce papers by your spouse, it can come as a shock regardless of whether you saw the divorce coming or not. Your spouse's divorce petition will include their proposed terms for the divorce, covering property division, child support, maintenance, and other issues. In the rare event you fully agree to all of their proposed terms, you may simply sign to agree to the divorce. Then a judge will issue a final review and approval after the state mandated six-month waiting period.
It is very rare for a spouse to receive divorce papers and be inclined to sign off on an uncontested divorce right away. You do not necessarily need an attorney to respond to the divorce papers. Simply put, do not sign them and agree to your spouse's terms if you do not wish to do so, but file your formal acknowledgment of receipt of your divorce papers with the court as soon as possible. At this point, it's wise to consult with a Tustin divorce attorney about your best next steps.
Does Gender Matter in a Divorce Attorney?
If you are looking for a divorce attorney, it is natural to wonder whether a male or female attorney would best represent your case. Ultimately, gender should not matter when it comes to professional legal credentials and the ability to represent a client. However, it is generally natural for women to feel more comfortable discussing sensitive topics like divorce with other women, and the same applies to men. Take your time when finding a divorce attorney to represent you and choose the attorney who inspires you with confidence about your negotiation position and their ability to comprehensively represent your case.
How to Choose the Best Divorce Attorney for Your Tustin Divorce Case
When you need legal counsel to represent you in a divorce, your Tustin divorce attorney should have a solid record of successful cases similar to yours and the ability to quickly identify the parts of your case that will require the most careful attention. As you compare Tustin family lawyers, take time to develop a list of questions that will help you determine which attorney can best represent your interests. Consider a few of the following examples to ask an attorney and come up with some of your own that are more specific to your unique case:
"How long have you practiced divorce law?" It's essential to choose an attorney with extensive experience handling divorce cases similar to your own.
"What is your first impression of my case?" Do not shy away from asking a potential Tustin divorce attorney for their honest, unfiltered first opinion of your situation.
"What do you expect from my divorce proceedings?" This question will help you determine whether the attorney is going to push you toward mediation and collaborative divorce or intensive litigation. The former can provide a speedier, more affordable resolution to your divorce, while the latter will cost much more time and effort as well as higher legal fees.
"How will you keep me updated about my case proceedings?" A Tustin divorce attorney will perform many functions on behalf of their client. Responsiveness is key in having a positive experience with your legal representative. Ask them how they will keep you updated and the best ways to get in touch with them.
"How many cases do you handle at a time?" It is not uncommon for attorneys to represent several clients at once; many legal proceedings involve waiting times and long lapses during which attorneys can serve other clients. However, it's good for attorneys to maintain relatively light caseloads to provide each client with as much individual attention as possible.
These questions should help you get a better idea of how a potential Tustin divorce attorney will approach and handle your divorce case. One of the most important factors to consider in this decision is whether the attorney will encourage you to explore alternative dispute resolution instead of litigation.
Should you pursue a mediated divorce, or should you go through the courts? The best choice is different for everyone. Whenever possible, a mediated divorce is often the best (and certainly most affordable) option, especially when the parting of ways is amicable, and your ex is cooperative. However, there are cases where a mediated divorce isn't feasible, and we need to litigate the divorce to make sure you get the outcome you need. Often times one party will use the mediation process to bully the other party. We believe to successfully avoid litigation, there must exist financial parity and mutual respect.
At DeArmey Law, our philosophy is "preparing a case for trial is the best way to reach a settlement." By going into the process with a solid case plan, you can approach the negotiation table from a place of confidence and strength to improve your chances of cooperation and a positive outcome.
Our team will work closely with you to determine the best approach to your divorce. If you decide to pursue mediation, we will do everything we can to streamline the process and ensure your negotiations are measured and civil. In the event negotiations break down or your mediation proves fruitless, we are fully prepared to litigate your divorce fiercely on your behalf.
Handling the Complex Issues
We're highly experienced in helping our clients hammer out solutions for the many complex (and sometimes contentious) questions surrounding a divorce, including:
Child Custody—We keep the best interests of the children front and center in helping you determine the best custody and visitation rights solution for your kids.
Child and Spousal Support—We'll make sure your children and you receive the best financial support package possible.
Property Division—We help you work through the complicated community property laws of California law to ensure you get your fair share of the assets—including any your ex may be hiding.
Stability, Equity and Reliability are important considerations in all cases, but in complex cases these tenets are imperative as to any issue.
An Individualized Approach
At DeArmey Law, we believe no two divorce cases are alike, just as no two families are alike. We have handled many divorces, but when you walk into our office, we know your only concern is your divorce. We listen compassionately to your unique story, ask questions, learn about the nuances of your situation, look with you at the "big picture," discuss your options, and ultimately help you craft a legal strategy that gives you a path forward.
If you are ready to discuss your legal options for divorce with an experienced and trustworthy Tustin divorce attorney, the team at DeArmey Law is ready and able to help you. Take the first steps toward your new life today. Call our offices for a free initial consultation.