Anaheim Hills Child Custody Attorney
With over 100 years of combined legal experience, our team is highly qualified to provide legal services for your most difficult family circumstances.
Anaheim Hills Child Custody Lawyer
Having to make child custody decisions while in the process of a divorce is difficult. You foremost want what is best for your children, while also ensuring that your rights as a parent are protected. Finding this balance is key, but emotionally draining.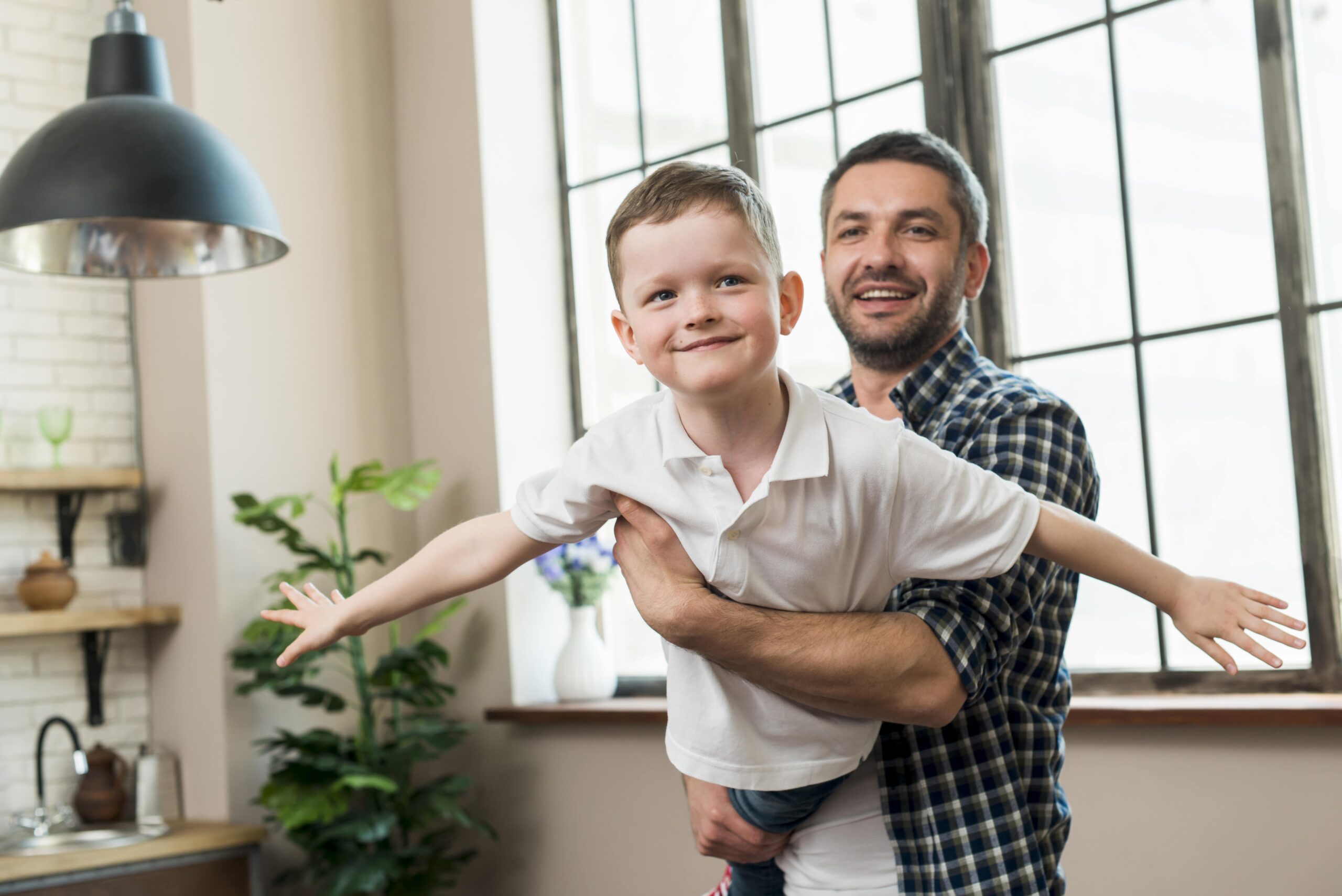 Divorce is hard enough without worrying about who will get the children on what days or how much time they will spend with each parent. That is where a skilled Anaheim Hills child custody lawyer can help. Their experience in family-law cases enables them to take care of all legal matters, giving you more time to focus on your children, their well-being, and protecting your mental state.
Representing Child Custody Cases in Anaheim Hills, California
The Anaheim Hills family law attorneys at DeArmey Law have years of experience in representing child custody cases. We understand that every family is different, and that each situation warrants a unique approach. Our attorneys will take the time to learn about your family and what is important to you to create a custody agreement that works for everyone. We represent clients in all types of child custody cases and do not limit ourselves to any single approach. We are prepared to go to court and fight for what is best for your children, but we also realize that many cases can be resolved through mediation. We will work with you to find the best solution for your family. It's our personal guarantee.
Do I Need an Anaheim Child Custody Lawyer?
If you are considering filing for divorce or your spouse has already filed for divorce and you have children, you will need to hire an Anaheim Hills divorce lawyer with child custody experience. Even if you and your spouse can agree on a joint custody arrangement, it is still important to have a lawyer draft up the agreement to ensure that it is legally binding. If you and your ex-spouse are unable to come to an agreement, your lawyer will represent you in court and fight for what is best for your children.
The general value of an Anaheim Hills child custody lawyer includes:
Vast knowledge of California child custody laws: Anaheim Hills child custody lawyers are intimately familiar with the ins and outs of California's family law, making them an invaluable asset in a contested custody battle. It's a level of knowledge with which the average person simply can't compete, making self-representation a risky proposition at best.
Experience in court proceedings: Child custody cases can be emotionally charged and often unpredictable. An experienced Anaheim Hills child custody lawyer will have the knowledge and composure to deal with whatever curveballs may come their way during court proceedings, making sure that your interests are always represented.
Insight into the opposing party: Anaheim Hills child custody lawyers often have long-standing relationships with the attorneys representing the other side in a child custody case. This can give them valuable insight into what the other side is likely to do during proceedings, helping them to prepare appropriately.
Ability to negotiate effectively: Often, the best way to resolve a child custody dispute is through negotiation. Anaheim Hills child custody lawyers are skilled at getting the best possible deal for their clients through their advanced communication skills that often result in successful settlements.
Peace of mind knowing all paperwork is in order: Often, the most challenging part of a child custody case is ensuring that all the paperwork is in order and filed correctly. This is a task that an Anaheim Hills child custody lawyer is more than capable of handling, freeing you up to focus on your children.
An Anaheim Hills child custody lawyer can offer you and your family this and so much more. Hiring an experienced lawyer is the best way to ensure that your children's interests are protected and that you have the best chance of achieving a successful custody arrangement.
What Does the Law Say About Child Custody in Orange County?
In Orange County and throughout California, the fates of child custody and child support are determined by acting in what is in the child's best interests. Various factors are assessed when making this determination, including the child's age, health, and relationship with each parent. The court will also try to understand which parent is more likely to allow the child to have a meaningful relationship with the other parent.
Other factors that may be considered include:
The child's wishes, depending on how old they are
The parents' willingness and ability to cooperate
The parents' mental and physical health
The parents' lifestyle and work schedule
The proximity of the parents' homes
The history of domestic violence if it exists
An Anaheim Hills child custody lawyer will be able to give you more specific information about how the law applies to your individual case.
Can a Parent Lose Custody for Parental Alienation in California?
Parental alienation is a term used to describe when one parent engages in behavior that undermines the relationship between the child and the other parent. This can include things like badmouthing the other parent to the child, refusing to allow the child to see the other parent, or actively sabotaging visits.
While there is no specific law in California that deals with parental alienation, it can be taken into consideration by the court when deciding about child custody. If the court finds that one parent is engaged in parental alienation, they may award custody to the other parent to protect the child's best interests.
More examples of parental alienation include:
Making negative, hurtful comments about the other parent to the child
Refusing to allow the child to see the other parent
Interfering with visits or phone calls between the child and the other parent
Making it difficult for the other parent to have access to school or medical records
Keeping the child away from the other parent's family and friends
These scenarios are difficult for both the child and the parents involved. If you are experiencing a parental alienation situation, it is important to get help from an experienced Anaheim Hills child custody lawyer to ensure the other parent is held accountable for their actions.
How Much Does a Child Custody Lawyer Cost in California?
The cost of hiring a child custody lawyer can vary depending on the lawyer's experience and the scope of the case. In general, most lawyers charge either an hourly rate or a flat fee. In some cases, the lawyer may also require a retainer fee, which is a deposit paid up-front and is used to cover the lawyer's fees for the duration of the case.
It is important to discuss the cost with your lawyer before making a decision. An Anaheim Hills child custody lawyer will be able to provide you with a more accurate estimate of the cost, based on the specifics of your case.
Tips for Any Parent in a Child Custody Battle
If you are involved in a battle over child custody, there are a few things that you can do to help improve your chances of winning:
Stay calm, and be civil to the other parent, even if you don't get along. This will show the court that you are capable of co-parenting and that you have the child's best interests at heart.
Document everything. Keep a journal of events and make notes of any conversations or disagreements you have with the other parent. This will help your lawyer build a case on your behalf.
Stay in communication with your soon-to-be ex-spouse. If the two of you can work together, even if it is just for the sake of the child, it will look good to the court.
Always remember that the court's main concern is the welfare of the child. Do whatever you can to put the child's needs first and your love and dedication for them will be evident.
Get help from a qualified child custody lawyer. An experienced lawyer will be able to guide you through the process, represent your interests in court, and give you the best chance of winning custody.
These are some simple, yet effective, tips for any parent who is in the midst of a child custody battle. By following these tips, you will be putting yourself in the best position possible to win custody of your child in an arrangement that works best for them.
Contact DeArmey Law Firm Today
If you need an experienced Anaheim Hills child custody lawyer, contact the DeArmey Law Firm today. We have years of experience representing clients in child custody disputes and are dedicated to helping you get the best outcome for your case. We eagerly consult custody law and strategy with custodial mothers, fathers, and grandparents. We also enforce or defend court orders for child visitation, parenting time, custody, and move-aways. Contact our law firm today if you are ready to take the next step in fighting for your child.
Anaheim Hills Practice Areas​