Lake Forest Child Support Lawyer
With over 100 years of combined legal experience, our team is highly qualified to provide legal services for your most difficult family circumstances.
Lake Forest Child Support Attorney
When two adults are in a relationship and have a child, it is simple to ensure both parents collectively work to meet the child's needs. When the parents are no longer in a relationship but must still work together to properly care for the child, complications arise. Both parents have a legal obligation to support the child, regardless of the parents' relationship with one another. If the parents are unable to reach an agreement, a family law court will step in. They will use California law to determine the support that each must pay.
Family law, and especially laws related to child support, can be incredibly confusing. Speaking with an experienced family law attorney can completely change the outcome of your case. They will be knowledgeable about court procedures and the judges that may oversee your case. Whether you are the parent who filed for child support or the parent receiving it, you need to know your rights.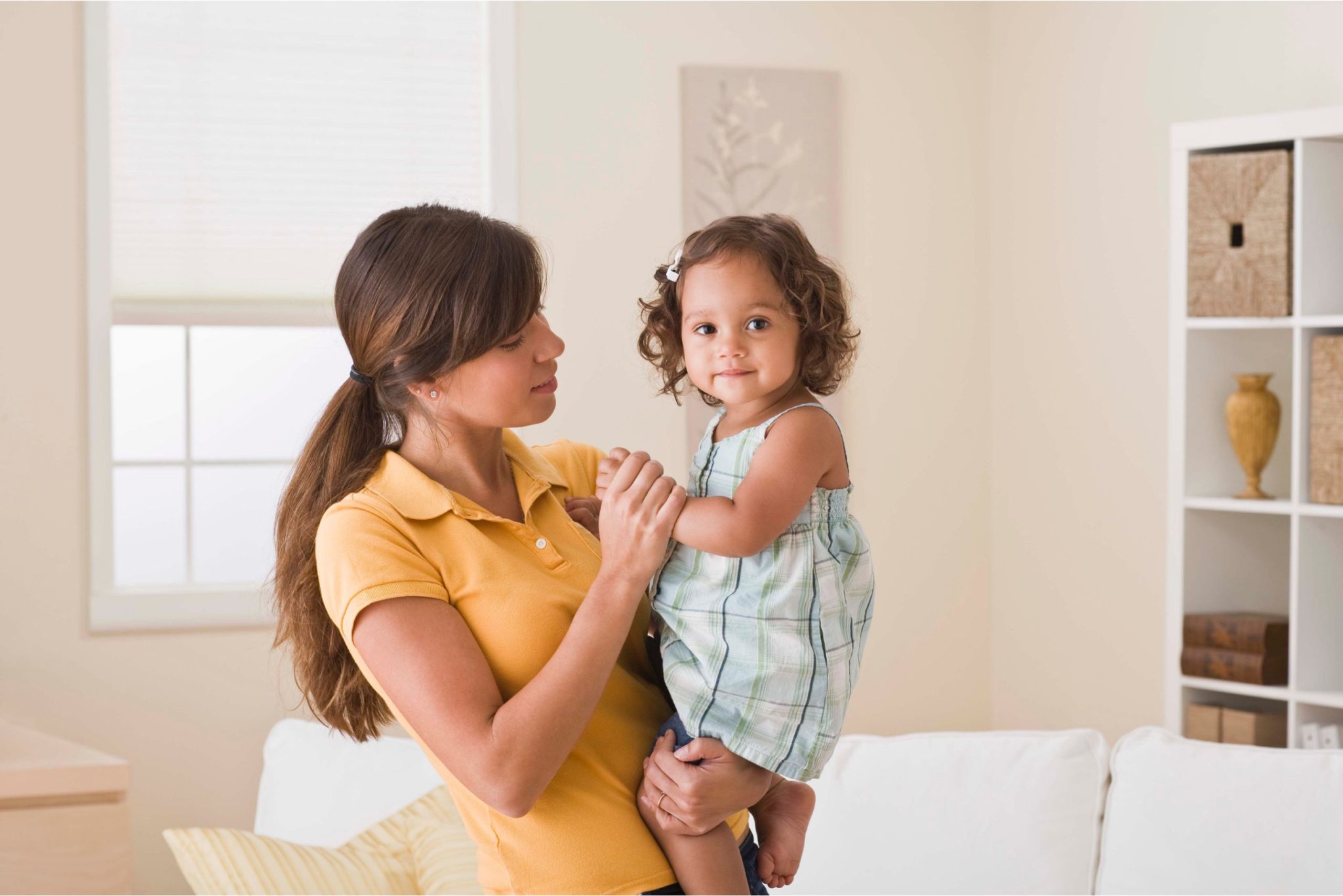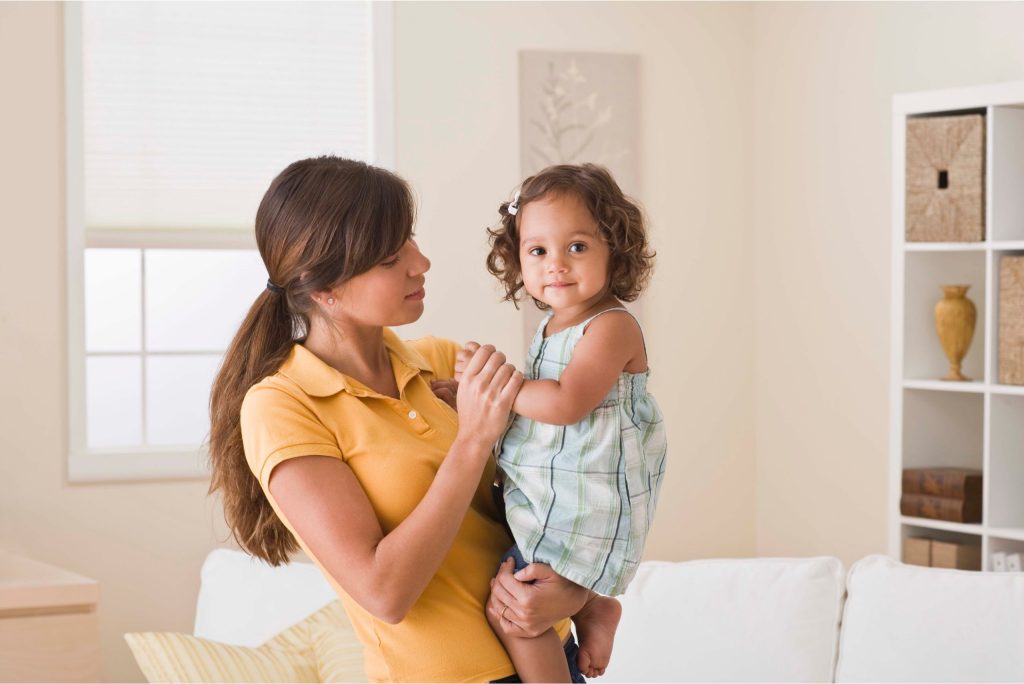 Handling Your Child Support Case
For more than four decades, DeArmey Law has been supporting our clients through their child support cases. Our purpose is to meet our clients' legal needs and help them through the most difficult times in their lives. Fighting for custody, visitation, and child support can be a traumatizing experience that drains you mentally and physically. DeArmey Law is ready to stand with you and support you through this challenging process.
You need to focus your energy on your child; let us handle the legal side of things. Not only can we help improve the outcome, but we can also make navigating the case much less difficult.
According to California law, both parents must equally divide the responsibility of meeting their children's financial needs. This division may be simple when the parents are married or are in a committed relationship. However, this responsibility can be more complicated when the parents are not together. Some parents are separated, some are divorced, and some were never in a relationship. Regardless of the situation, both parents have a duty to make sure the child is taken care of properly.
Child support is the equalizer in these instances. It is a legally binding court order that refers to the amount of financial support that one or both parents are obligated to pay to support their child(ren). The goal of child support is to allow the child a share of each parent's standard of living, so it is possible that both parents will pay child support. The amount to be paid is called the child support order. The process must be started by one of the parents and is typically initiated because of a:
Petition to establish paternity
Divorce or legal separation
Domestic violence restraining order
The court will listen to and review the petition. They will then decide whether child support is required.
Determining the Child Support Order
Parents have the opportunity to determine the amount that will be paid in child support. During a divorce or separation, you and the other parent can come together to discuss how much you believe the child(ren) will need, who will pay, and how much. If both you and the other parent agree, the agreement can become legally binding.
The situation will become more complicated when the parents cannot agree. In these circumstances, a family law judge will step in and determine the appropriate amount. Judges do not have complete discretion in determining child support orders. Instead, they are guided by California guidelines that determine child support obligations. Factors taken into consideration include:
Custody agreements, specifically time sharing agreements
The amount each parent earns or is capable of earning
Other income for each parent
Tax filing status for each parent
The number of children each parent has
Any support the children receive from other relationships
Daycare and healthcare costs
Other expenses, including retirement contributions and union dues
Although this list covers most factors, the court can consider anything that may be relevant to a parent's ability to pay and a child's needs.
The previously listed factors are combined to create California's child support formula, also known as the Statewide Uniform Guideline.
CS = K[HN – (H%)(TN)]
CS: Child Support
K: This is the specific income amount designated for child support from both parents. It depends on the combined monthly net disposable income and is listed in California Family Code Section 4055(a)(3).
HN: Higher-earning parent's monthly disposable income
H%: Higher-earning parent's time sharing custody
TN: Total net monthly disposable income from both parents
This formula was designed to examine each parent's ability to pay child support. It then compares it to the amount of time the children spend with each parent.
For example, Blake and Jordan have one child together and get divorced. Blake is awarded primary custody of their child, and Jordan's custody timeshare is 20%. Blake asks for child support to be awarded. Jordan's net monthly disposable income is $4,500, and their joint net monthly disposable income is $6,500. According to California Family Code Section 4055(a)(3), K is .25 because their net income lies between $801 and $6,666.
Therefore, the child support equation will be calculated as: CS = .25[ $4,500 – (.2)($6,500). The child support that Jordan would be required to pay each month to satisfy their obligation would be $800. This value would stand unless there was a good reason for ordering a different amount.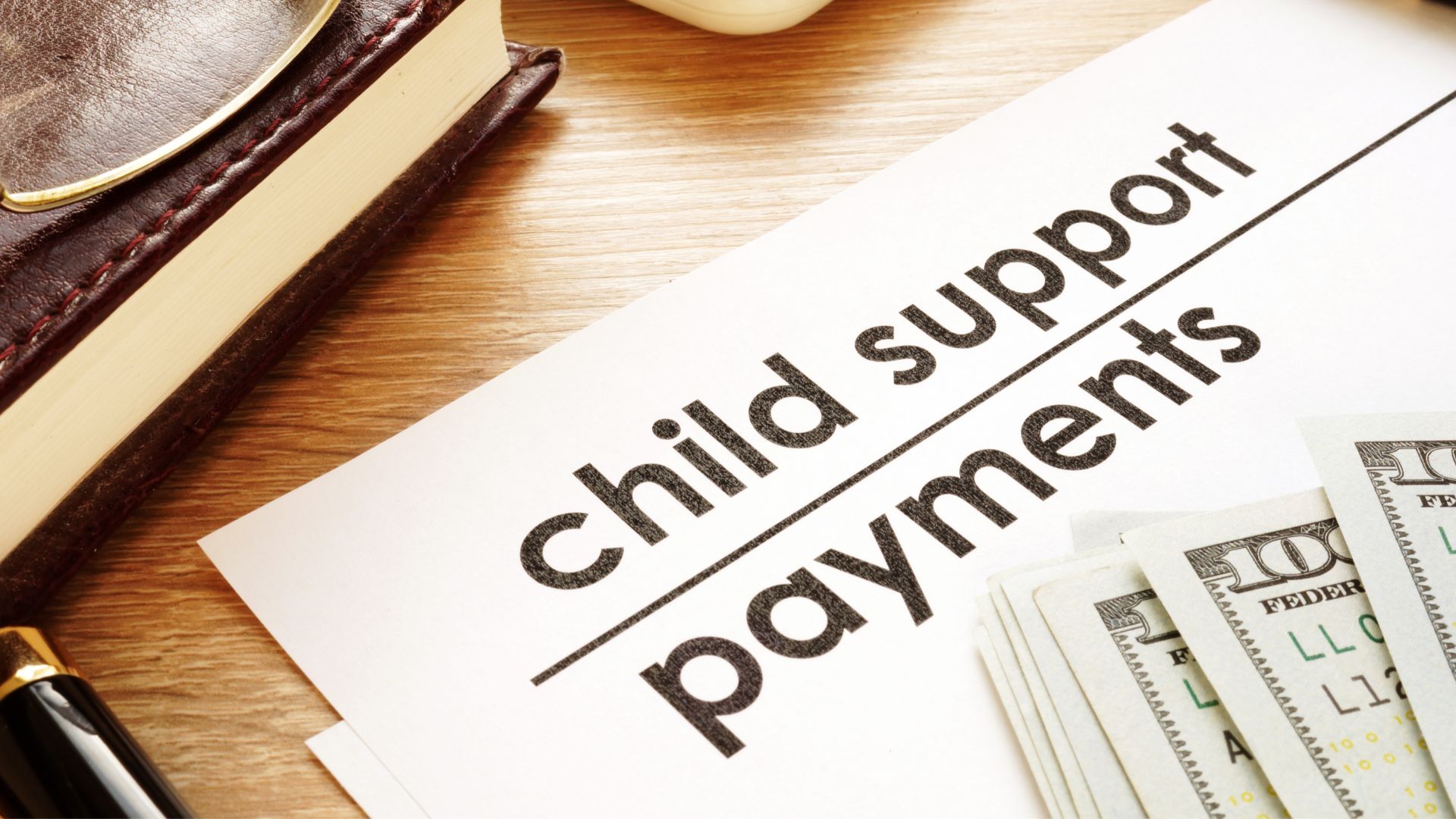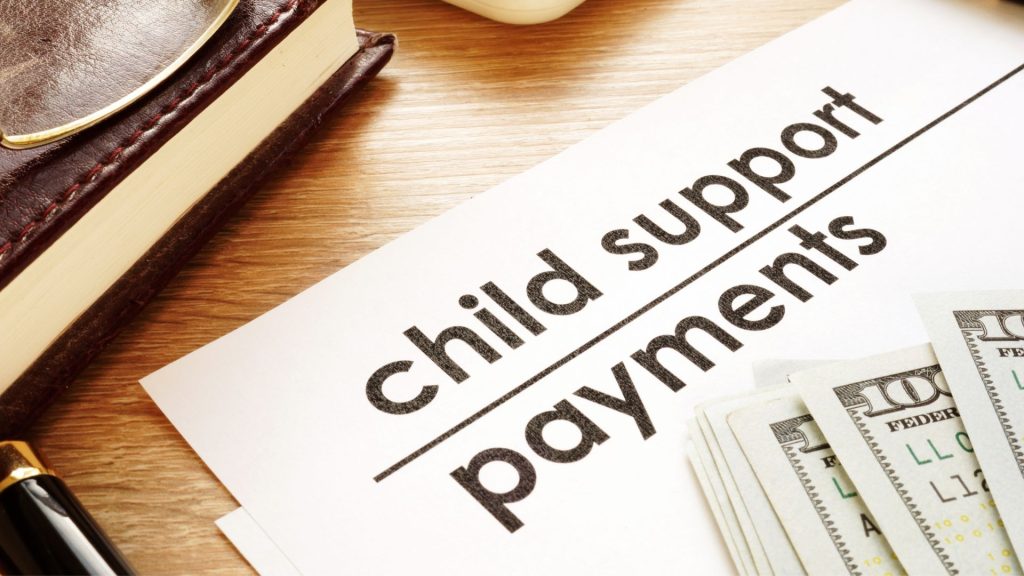 The child support calculation was created to ensure children are taken care of by both parents without arbitrary standards being applied by judges. Although this process has standardized the method for determining the child support order, there is still a substantial amount of litigation surrounding the amount of available income. Judges in family law and the federal government define income in the same way. However, the only way to ensure a fair judgment is if both parties are honest with their income.
To ensure transparency with income and other assets, both parents have almost unrestricted access to the other party's financial affairs. This is known as "discovery," and an experienced family law attorney can help you properly conduct the process and seek out all potential financial resources. If you are at a contested support hearing, you will be required to bring copies of the documents you used to determine your income. These documents can include:
W-2 Forms
Pay Stubs
Income and Expense Declarations
Tax Returns
Although these documents provide a good picture of your financial situation, the court may need other documents to help determine your income. It is your responsibility to produce the documents that the court requests.
Child Support Modification
Child support is not a permanent order. It can be changed or modified as circumstances in your or the other parent's life change. Because the child support order is determined by your financial situation and custody arrangement, any alterations to these could be grounds for a child support modification. If there is a change, a parent can request that the order be modified to better reflect the current situation. Reasons why a child support order may need to be changed include,
but are not limited to:
One parent has lost their job.
One parent has become incarcerated.
Income for one or both parents has changed.
A parent has had another child.
There has been a change in the custody arrangement or how much time the child spends with each parent.
The child's financial needs have changed, such as for health care, childcare, or education.
If any of these situations apply to you, or if you have questions about another situation that you believe should alter your child support order, contacting DeArmey Law can help you with your child support order modification request.
Child Support Before Divorce Is Final
It is possible to get child support before your divorce is final. There are two types of child support orders: temporary and permanent. While you are navigating through your divorce, you may realize that you need child support now. If this is the case, you can ask the court for a temporary child support order. For this to be considered, you must submit a formal request to the judge who is overseeing your case. The child's other parent has the right to a hearing where they can dispute this request. At this point, the court will likely not have a full financial picture for the parents. Therefore, a judge can instead order the parent to pay the minimum amount of support required by the California Work Opportunity and Responsible Kids Act.
Duration Child Support Is Required
In most cases, California law dictates that child support continue until the child turns 18. If the child is 18 but still in high school and unmarried, child support can continue until the age of 19. There are, however, special circumstances that can force child support to last past this time frame. One example is a child with special needs requiring additional support.
Child support can also continue after the child's 18th birthday if there are past-due child support payments. The parent under the child support order is still obligated to pay off the balance, including any applicable interest.
Child support can be terminated early if the child:
Becomes emancipated
Joins the military
Marries
Otherwise becomes self-sufficient
Child Support for a Child With Special Needs
When parents divorce or otherwise choose not to be in a relationship with each other, the well-being of the child(ren) must always be considered. Although child support typically ends when the child turns 18 years old, or graduates high school if they graduate after their birthday, there are circumstances where support can be ordered to continue. One such circumstance is a child who is mentally or physically disabled. There may be significant costs associated with special education, appropriate care, adaptive equipment, or other needs. Determining the amount and duration of support can be complicated. Speaking with an experienced family law attorney can help you both determine the best route forward and realize realistic expectations.
Missed Child Support Payments
Failing to stay current on child support payments is a crime punishable by jail time or fines. Title companies can also be involved in the process. Child support agencies are required to file abstracts of judgment and liens in cases with an active child support order.
If you are the custodial parent, and your partner is failing to make payments, you do have options to help collect the funds owed to your children. You may rely on those payments to ensure all of your child's needs are met. Even if you make sacrifices for your own needs to ensure the needs of your child are met, your emotional and physical health can begin to deteriorate. A skilled attorney, like those at DeArmey Law, can help you hold the other parent accountable with measures like wage garnishment.
If you are the parent who is behind on child support payments, you must act immediately. Regardless of the circumstances surrounding the missed payments, you can still be legally punished for being behind. However, there may be valid reasons for being unable to meet your current obligation. Situations like being fired or laid off, forced into taking a lower-paying job, or becoming disabled are all valid reasons for needing your child support order altered. Your worst mistake in this instance is to remain silent and delay contact with the court system. If your circumstances have changed, and you can no longer make the full payments, you need to speak with an attorney who can help you petition for a child support modification.
Misuse of Child Support Payments
Child support payments are meant to support the child. Therefore, you may want confirmation that the money being sent is being used specifically for the benefit of the child. California does not grant paying parents the right to know how child support is being spent. This is mostly because many day-to-day expenses contribute to the child's well-being. Examples of these expenses include gasoline, the electric bill, grocery bills, etc. With expenses like these, it would be extraordinarily difficult to document how each penny of every child support payment is used to directly benefit the child.
This is not to say that parents have no recourse if issues related to this dispute arise. Parents who are continuously hounded by the paying parent about how the payments are spent have options for this harassment. Parents who have concerns for their child's well-being due to child support misuse should speak with an attorney to find the best way to ensure their child's safety.
What Is the State Disbursement Unit (SDU)?
The State Disbursement Unit collects and distributes all legally obligated child support payments. The SDU is different from Child Support Services and cannot answer any questions pertaining to your case. Both federal and state law require child support payments to be made to a single location within each state. In California, this location is the State Disbursement Unit. Ultimately, this is in the payee's best interest. A third party will be maintaining records of every payment. They can support your case if there is a dispute with the other parent.
Although you are not required to, it can be helpful to register on the SDU website. They provide tools to help you make on-time payments that you can track for proof of cooperation. However, you can still make payments on the website without registering.
Do I Need a Lawyer for a Child Support Family Law Case?
California offers many resources for both the parent requesting the child support order and the parent that would be paying the order. These resources are designed to help you through the process. However, they are only blanket answers that may not address every nuance of your case. An experienced Forest Lake child support attorney can break down the legal aspect of your case. They can ensure that you are confident in your position moving forward.
An attorney could also help you communicate with your child's other parent. There may be many hurt feelings and other barriers to effective communication between you and the other parent. An attorney skilled in conflict mitigation can facilitate a solution that both parties are satisfied with. This can reduce the time and cost associated with having a judge resolve your case.
DeArmey Law: Your Lake Forest Child Support Attorneys
DeArmey Law has been built around four key areas of law:
Family law
Adult and juvenile criminal defense
Private fiduciary and concierge services
Real estate litigation
Our firm has an incredibly wide range of legal knowledge that can help you succeed in your Lake Forest family law case. Regardless of what your case involves, we can take on those challenges and find the best possible outcomes.
DeArmey Law fully understands the importance of child support for both parents involved in the case. We can work with you to ensure your children are properly supported. Our firm can aid in any child support scenario, whether by helping to create a plan with the other parent or progressing to litigation. Contact DeArmey Law today for a consultation on your child support case.
Lake Forest Practice Areas