Lake Forest Prenuptial Agreement Lawyer
With over 100 years of combined legal experience, our team is highly qualified to provide legal services for your most difficult family circumstances.
Lake Forest Prenuptial Agreement Attorney
Prenuptial agreements, often perceived as preparation for a future failure, don't fit well in the context of a relationship. However, marriages are not only a relational union between two individuals, but they are also complex legal agreements. In the context of entering into legal arrangements, establishing legal precautions makes a lot more sense.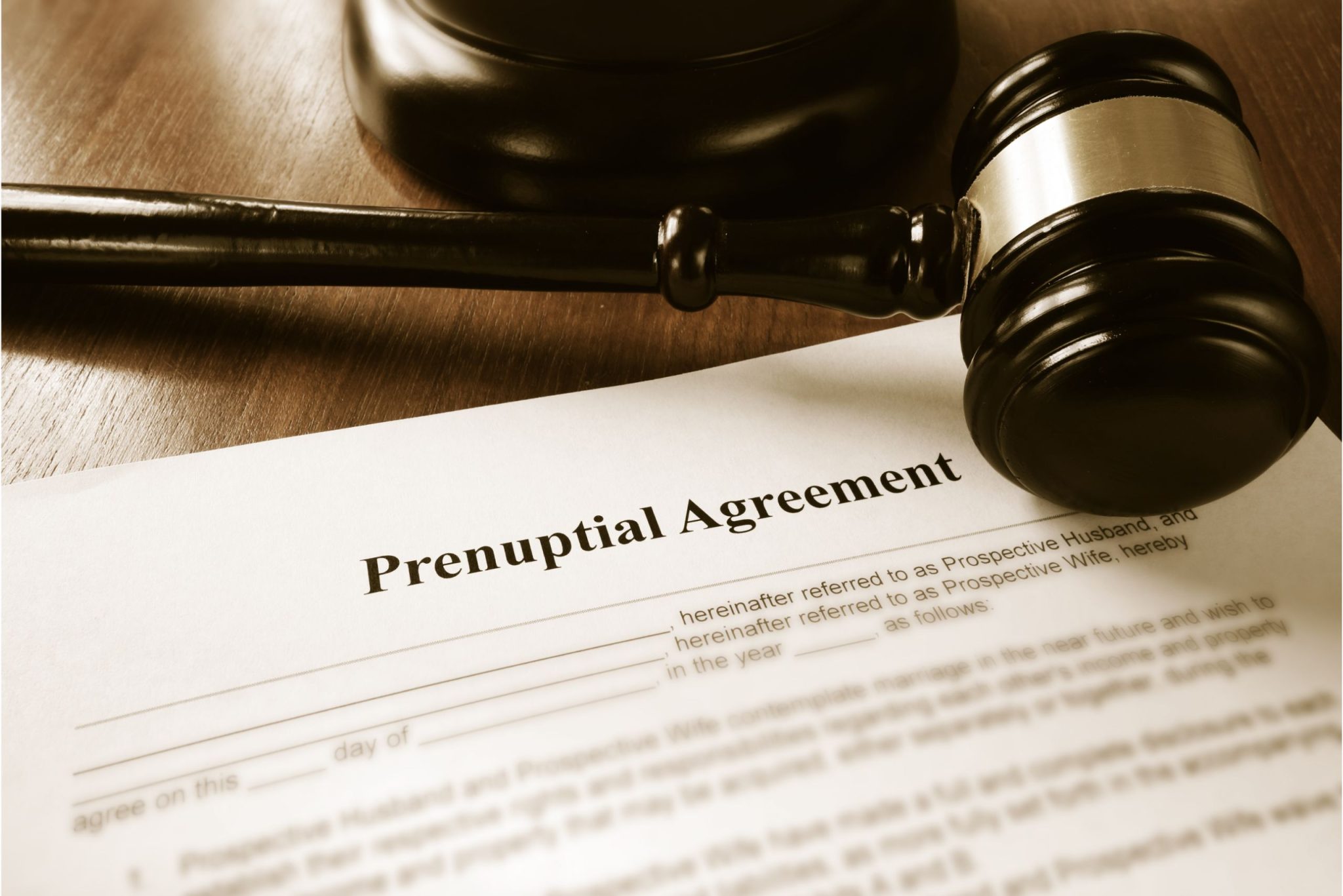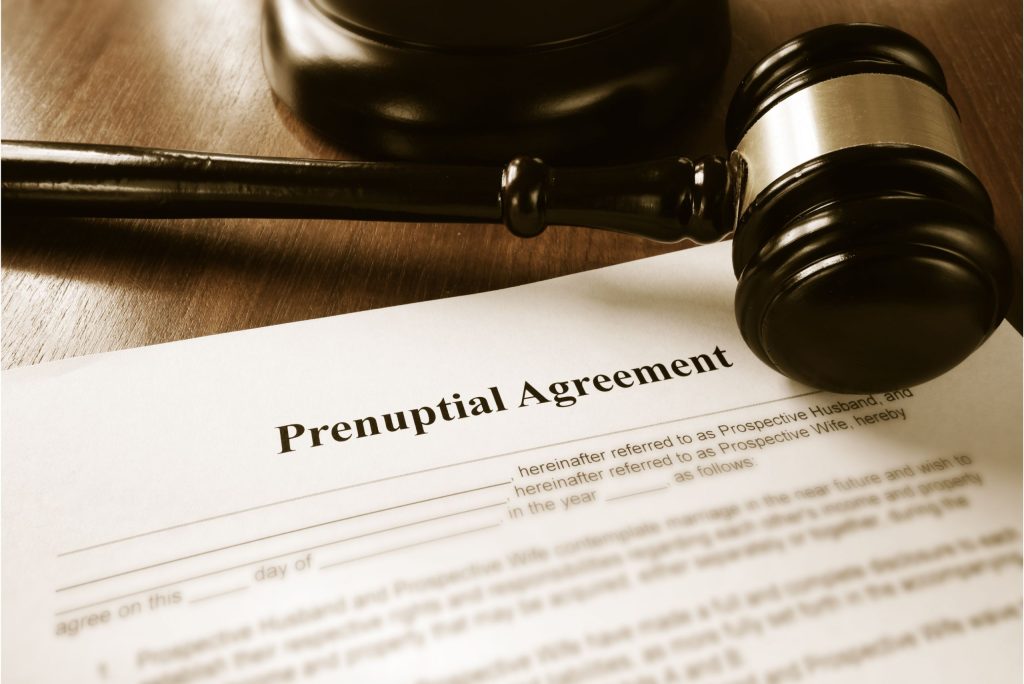 Lake Forest couples would benefit from protecting themselves and each other in marriages with a proper prenuptial agreement. California law can be particularly harsh in its penalties following divorces, especially in its division of what it establishes as community property. Whatever your financial standing or assets, partner with a prenuptial agreement lawyer to ensure your interests are protected.
Lake Forest Prenuptial Agreement Attorney
The attorneys at DeArmey Law have over 40 years of experience helping Lake Forest clients prepare prenuptial agreements that mutually benefit both parties. Using our experience and extensive knowledge of family law, we can provide you with guidance and insight as you consider whether a prenuptial agreement is appropriate in your Lake Forest, CA case.
Generally, the team at DeArmey Law highly recommends that each partner obtain their own legal representation when completing prenuptial agreements.
What Is a Prenuptial Agreement?
A prenuptial agreement, also known more simply as a prenup, refers to any legal contract established between two individuals before they are married. This is in contrast to a postnuptial agreement, which would refer to legal contracts engaged in between the couple after marriage. Generally, prenups outline financial rights and responsibilities for each spouse in the event of a divorce. They can also cover stipulations in the event of separation or the death of one spouse.
Most commonly, prenups establish provisions for the division and allocation of assets and debts. All prenuptial agreements are subject to California law. To ensure your agreements are legally enforceable, make sure you work with a qualified prenuptial agreement lawyer to be certain it meets all requirements.
How Do I File a Prenuptial Agreement in California
Filing a prenuptial agreement in California involves taking the following appropriate steps:
Engage an experienced attorney.
Provide full disclosure of property, debt, income, and other financial responsibilities.
Draft a clear and fair prenuptial agreement.
Review all terms and conditions with a qualified legal representative.
Sign and notarize the agreement.
Keep copies for your record, signed and dated.
While the steps for making a prenup are straightforward, the legal requirements regulating valid prenups can be quite complex. By engaging an experienced and skilled attorney, you ensure your contract will be compliant with all applicable California laws.
What Can and Can't Be Included in a California Prenup?
The specific details of your prenuptial agreement are open to your partner's and your discretion; however, California permits the inclusion of many provisions but prohibits the presence of others. With only some exceptions, prenups can include provisions for:
Property division
Spousal support
Liability for debts
Ownership of assets
Estate planning
Property management
Business interests
Family financial planning
Terms for modification
Despite being open-ended, prenups under California law cannot include provisions for:
Divorce
Child support
Child custody
Illegal activities
Non-financial personal preferences
Behavior
Any attempted provision that would otherwise be illegal is immediately considered invalid, as all enforceable prenups must adhere to all other legal standards. Many couples will attempt to preemptively circumvent the courts in the event of a divorce, but California does not allow divorce settlements to be completed or decided prior to the marriage. The final outcomes in a divorce fall under the discretion of the courts. However, so long as the provision only seeks to protect the interest of the individual, it is likely to be validated.
What Is the 7-Day Rule for Prenuptial Agreements in California?
In California, there is a seven-day waiting period required for all prenuptial agreements to be legally valid. To comply with this law, individuals must provide no less than seven calendar days to the other party to review the terms and conditions of a prenuptial agreement before they sign it. Failing to wait to sign the agreement until the seven days have been allotted invalidates the agreement. There are no exceptions to this rule.
This mandatory waiting period is intended to provide each individual adequate time to thoroughly consider all legal terms outlined in the agreement. Because of this waiting period, it is recommended that couples begin preparing prenups about three months in advance of a wedding to allow enough time for the process.
Do I Need a Lawyer for a Prenuptial Agreement in California?
California does not require couples to hire a lawyer to create or submit a prenup to the court. However, prenuptial agreements require strict adherence to California's Uniform Premarital Agreement Act (UPAA). Ensuring that an agreement is compliant with all the regulations outlined in this act is very difficult to do without a legal background.
Should either or both of you decide to forego an attorney, you must provide a written statement waiving this privilege. Obtaining legal counsel is considered a right, and any agreement that lacks legal review without express declaration stating an individual knowingly chooses not to receive representation could be subject to invalidation.
There is one situation, however, in which California law requires the services of a legal professional. If your prenup includes provisions for spousal support, you and your partner are both required to have an attorney review the agreement for it to be legally valid.
Ultimately, it is in your greatest interest to partner with a Lake Forest prenup lawyer to prepare, draft, and review any prenuptial agreements you wish to create or engage in.
Prepare Your Prenuptial Agreement Today
While prenuptials have long held an unfortunate connotation with couples, establishing healthy precautions for both parties before engaging in a relationship contract is prudent. At DeArmey Law, our Lake Forest family lawyers have worked with couples to safeguard their rights and protect their interests in the event of a divorce, separation, or death for nearly half a century. Contact our office today for guidance and counsel in any and all family law matters.
Lake Forest Practice Areas