Orange County Criminal Defense Lawyer
With over 100 years of combined legal experience, our team is highly qualified to provide legal services for your most difficult family circumstances.
Orange County Criminal Defense Attorney
When criminal charges are filed against you, it is crucial to act immediately and work with a skilled criminal defense lawyer. Whether you are facing misdemeanor or felony charges, a criminal defense attorney has the experience and knowledge to defend you against these serious accusations.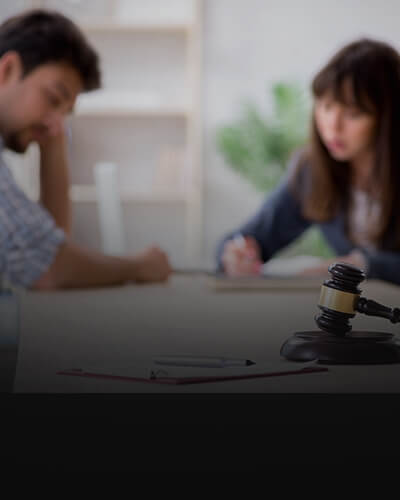 The criminal defense attorneys at DeArmey Law in Orange County will provide the aggressive representation that you need. We have over 100 years of experience defending criminal cases and know what it takes to win your case. Our criminal defense attorneys can help you understand your charges, the possible penalties and prepare a strategy for minimizing any damage to your personal life. Our criminal defense attorney will protect your rights in court and work to get you the best possible outcome of your case, be it through a plea agreement or trial.
If you want the best criminal defense lawyer services in Orange County, look no further than DeArmey Law.
What Is a Criminal Defense Attorney?
A criminal defense attorney is an expert in the criminal justice process and case law who works to protect their clients' rights. They must know how to navigate criminal court proceedings and build a strong defense. Criminal charges can range from misdemeanors to felonies, which may be tried in state or federal criminal court. The criminal defense attorney will work to defend you against criminal charges and guide you through the criminal justice process, including all hearings and trials.
The criminal defense attorneys at DeArmey Law in Orange County are some of the most skilled and experienced in California. Our criminal defense lawyers have defended thousands of criminal cases and will work tirelessly to protect your rights. We know how criminal court works, what information can be revealed in a criminal trial, and which criminal defense strategies will work best for your case.
We can help you understand criminal charges, criminal penalties, and criminal court proceedings so that you feel confident going into criminal court.
What Are the Different Types of Criminal Lawyers?
There are numerous differentiators in criminal defense lawyers, including the practice areas they specialize in and their geographic location. Criminal defense attorneys may work on civil cases or criminal matters. They may be criminal defense trial attorneys who focus on criminal cases in criminal court. They may also defend for both civil and criminal matters or specialize in certain types of criminal cases, like white-collar crime or domestic violence.
Criminal defense attorneys work for private criminal law firms, public defender offices, and other types of criminal defense law offices. They may also work for large criminal firms or smaller criminal law practices. Criminal attorneys can specialize in criminal law, criminal appeals, or federal criminal court proceedings. A criminal trial lawyer will have extensive knowledge of criminal case law and criminal court proceedings, whereas a criminal defense lawyer may focus on criminal appeals or representing clients in pre-trial negotiations.
What Are Some Different Types of Attorneys?
An attorney can defend someone against any criminal charge, but some specialize in certain fields. For instance, if you have been charged with embezzlement, an attorney who focuses on defending people against assault charges can represent you. However, to know what's best for your situation, it helps to understand the different types of attorneys.
Criminal Defense Attorney: Criminal defense attorneys represent criminal defendants and work to ensure their rights are protected. The criminal defense attorney will defend criminal cases in court and develop a defense strategy that will work for each criminal defendant and their case. By working on criminal cases, criminal defense attorneys have the extensive criminal law knowledge and experience necessary to effectively represent criminal defendants.
Public Defenders: Public criminal lawyers provide criminal defendants with criminal defense representation for those who often cannot afford legal representation. Public defenders usually have a lot of cases. Though public defenders hold an important place in our legal system, relying on them does have drawbacks. Their heavy caseloads mean your case is unlikely a priority, and you aren't able to choose which public defender can take your case.
Civil Attorneys: A civil defense attorney is an attorney who works with citizens to defend their civil rights. These types of cases are usually used for things like personal injury, real estate issues, or wrongful death claims. The span of civil cases is wide-ranging and can actually include criminal cases. For instance, a murderer can be sued by a victim's family for wrongful death.
Juvenile Defense Attorneys: Juvenile criminal attorneys defend those accused of a crime who are under the age of criminal majority, which is 18 in most states. A juvenile criminal lawyer will work on cases involving criminal defendants who are criminal minors, representing them in criminal proceedings and criminal court cases. Juvenile criminal lawyers work to ensure that juveniledefendants' rights and interests are protected throughout the criminal trial process.
It's important to understand that in some cases, these areas of law can overlap. That's why it's important to find a law firm with a spectrum of experience and legal expertise. Often, a case may involve both criminal and civil elements. For instance, a domestic violence case includes both the crime – domestic assault – as well as family law, which is part of the civil court system. When you work with our team for your criminal defense case, you also have the backing of our civil defense team.
What Are the Characteristics ofa Top-Notch Criminal Defense Attorney?
When searching for the best criminal defense representation, you must find someone with experience. You want an attorney that knows what they are doing, so you can trust them to help you through this hard time in your life. Someone who has dealt with many cases of the same nature as yours is probably a good choice if possible. Other important characteristics include:
They should be communicative and answer your questions in a timely manner. It's important that the person representing you is willing to hear what it is that you think as welland work with those thoughts to come up with something specific for your unique situation.
The best criminal defense attorney will be able to break down the legal jargon for you. Finding an attorney who is willing to speak with you in a way that makes sense and does not overwhelm you with long words or complex statements is important as well. You need someone on your side who can make sure they understand all of the details surrounding your case so their argument can be as accurate and strong as possible.
Someone who is willing to work with you, not just for you, will go a long way in making sure your case goes smoothly. You want someone on your side that is considerate of everything involved, so they can come up with the best plan moving forward. If this person understands all aspects of your case, they can work on making sure that your rights are protected throughout the entire ordeal.
Criminal defense attorneys should also be experienced with working in criminal courtrooms. You want someone who is familiar with all of the ins and outs of a courtroom, if at all possible, so you know they will have handled everything before it happens to you.
The best criminal defense attorney will have a good track record. They should be willing to talk about their previous cases and how they handled them, so you can get an idea of who this person is as well. This way, you know what it is that you're getting into from the beginning and where your case may end up if needed.
You want someone who will work hard for you and spend time researching the best aspect of your situation. The right attorney treats everyone equally as well, so they can go above and beyond what's expected of them to do their best on your behalf. The best criminal defense lawyer should be willing to go out of their way for you and help you receive the justice you deserve.
When Should You Contact a Criminal Defense Attorney?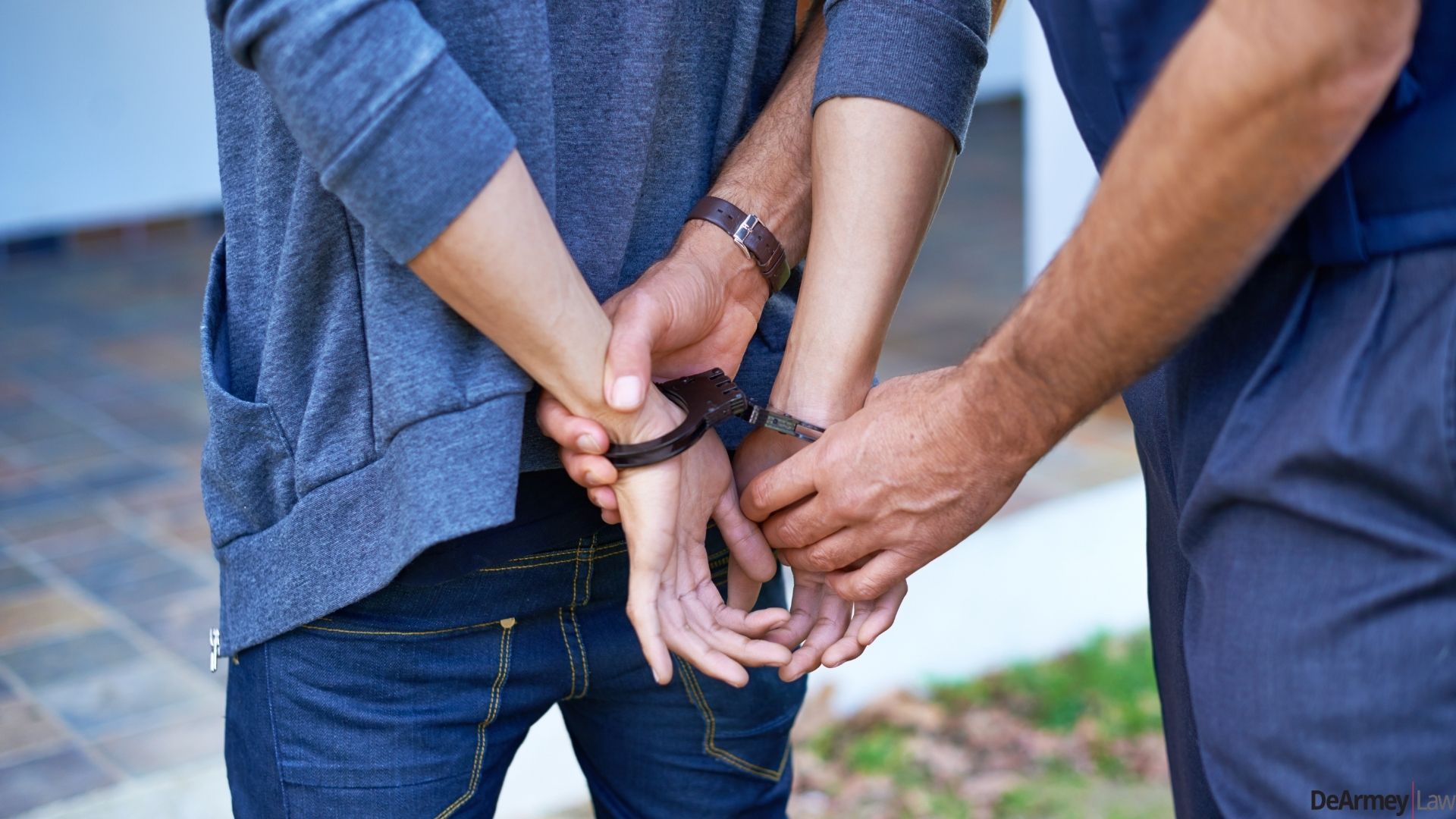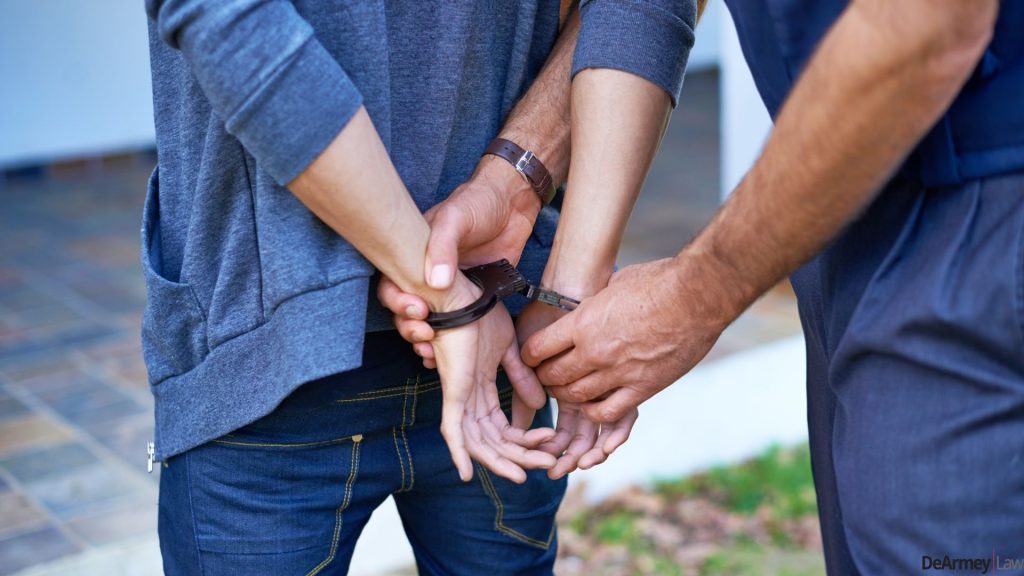 When you have been accused of a crime, it is imperative that you seek the services of a criminal defense attorney to help mitigate any potential penalties. There are several instances where contacting an attorney should be considered immediately after being arrested or charged with a crime:
You have been accused of a crime that is punishable by more than one year in jail or prison.
Your criminal history or other evidence the prosecution has against you is largely circumstantial.
The police have a search warrant for your property and home.
You have been charged with a criminal offense that is punishable by life in prison or the death penalty.
You have been accused of a criminal offense that is punishable by the death penalty.
In each instance, time is of the essence, and it is important that you contact an attorney immediately. While criminal defense lawyers are typically paid to represent individuals accused of criminal acts, there are some instances where the court will appoint an attorney if the defendant is indigent.
People who are found to be indigent by the court cannot afford a criminal defense attorney, and in such cases, it is the duty of the court to appoint an attorney. In criminal proceedings, time is always critical, and criminal defense attorneys should be contacted as soon as possible to ensure the best criminal defense representation.
How Can a Criminal Defense Attorney Help Me?
A criminal defense attorney can help you by reviewing the evidence against you, including witness statements or police reports. The criminal defense lawyer will work with your criminal defense team to build your criminal defense and argue the evidence in court. A criminal defense lawyer can help defend you against criminal charges such as:
Assault
Burglary and other theft offenses
Drug possession or drug trafficking crimes
DUI (Driving Under the Influence)
Sex crimes
Violent criminal acts such as murder and manslaughter.
If you have been charged with a criminal offense, criminal defense lawyers can help you at every stage of criminal proceedings, including:
Arraignment: Criminal defense attorneys can explain criminal charges against you.
Bail: Criminal defense attorneys can explain criminal charges and your bail options.
Plea Bargain: If you are interested in a criminal defense plea deal, criminal defense lawyers can review your case and criminal charges with you.
Pre-Trial Motions: Criminal defense attorneys may file criminal defense motions to challenge criminal evidence or criminal charges against you.
Trial: Criminal defense attorneys may represent you during trial proceedings, including cross-examination of criminal witnesses and criminal evidence at trial.
Sentencing: Criminal defense attorneys may present arguments on your behalf during sentencing proceedings, including assistance with criminal defense motions.
Appeals: Criminal defense attorneys may file criminal appeals on your behalf to challenge criminal convictions against you.
The criminal defense attorney will protect your criminal record and ensure you get the best possible outcome in court. If you are facing criminal charges, contact a criminal defense lawyer to learn more about criminal defense and how they can help you. A criminal lawyer will work to reduce or dismiss criminal charges against you by building a criminal defense and presenting evidence in criminal court.
Why Choose DeArmey Law for Orange County Criminal Lawyer Needs?
Criminal charges are difficult to face, whether you are guilty or not. Many criminal defendants have no idea what to expect when facing criminal charges in Orange County courtrooms, but criminal defense attorneys are there to help. It is a difficult time and even more difficult process. As such, DeArmey Law is proud to have been serving the Orange County community for more than 100 years and especially prides itself on helping criminal defendants get the best possible representation.
If you have been arrested or charged with a crime in Orange County, time is of the essence. Be sure to contact criminal defense attorneys at DeArmey Law for criminal law services and get started on your criminal defense case as soon as possible.
Orange County Practice Areas