Orange County Real Estate Litigation Lawyer
With over 100 years of combined legal experience, our team is highly qualified to provide legal services for your most difficult family circumstances.
Orange County Real Estate Litigation Attorney
Housing is one of our most basic human needs. Most people need stable, secure housing to feel safe and productive. Whether you own your property, are renting, or are trying to purchase property, it is possible for disputes to arise regarding your home. When this happens, things can feel up in the air until the dispute is resolved. In some cases, disagreements can be handled privately. However, in other situations, you need an Orange County real estate lawyer to step in.
There are many kinds of disagreements that can warrant legal action. Renters, landlords, homeowners, real estate agents, and potential buyers can come across issues that affect their homes. We will discuss these issues in depth below.
It is important to know that no matter what position you are in during a dispute, you have rights. Our Orange County real estate litigation lawyers can help you to navigate the laws surrounding your real estate dispute and help you to come to a fair, legal solution.
Choose DeArmey Law Real Estate Lawyers
For more than 40 years, our real estate lawyers have been protecting Orange County clients in court. We have the experience and diligence to win your real estate case and help you secure your home once again.
When you are navigating a housing dispute, it is important to find an attorney and law firm that you trust. As mentioned, housing is a very basic and essential need. When your home is in jeopardy, it is easy to feel vulnerable and scared about what will happen. Here at DeArmey Law, we treat all our clients to respect, communication, and understanding. We know that these cases are very personal, and we approach all cases with the appropriate care.
What Is Real Estate Law In Orange County, CA?
Unlike family law or criminal law, most people do not have a lot of experience with real estate law. Though it does not make for a dramatic television program, real estate law is incredibly important. This area of the legal system helps to make sure that housing stays fair and accessible for all and that everyone upholds their end of the bargain. There are three main categories of real estate law that encompass the majority of cases in this field. Though there are many different examples of each category, it is important to have a general understanding of typical disputes before you begin your case.
Breach of Contract
This category is perhaps the most common in real estate law. This is because there are lots of ways that individuals can fail to uphold their end of a contract agreement. These cases involve situations like:



Failure to make a timely payment
Failure to properly deliver the deed or title
Failure to vacate the premises in accordance with the contract
Failure to close on the determined date
Failure to alert tenants at least 24 hours before entering the unit


There are many more examples of breaches of contract in the real estate law field. Any time one party acts out of line with a signed contract, a breach of contract case may be possible.


Negligence
This category can also be called "breach of duty," depending on who you are speaking to. This most often applies to real estate agents, but these cases can be brought against others as well. A negligence case arises in real estate law when a person fails to carry out their duties to the detriment of others involved.

For example, a real estate agent is legally and ethically required to work on behalf of their clients and in their best interest. If they decide to work with a third party to sway buyers into an investment or mislead their clients, they are being negligent of their duties. Similarly, if they disclose confidential information, they are liable to be taken to court for negligence or breach of duty.


Failure to Disclose Defects
When a homeowner is selling their home, they are legally obligated to disclose any known defects about the home to potential buyers. This includes both obvious defects and ones that are harder to spot. In this way, the buyer can make an informed decision about their purchase, and the seller cannot rob their buyer of money for a home that is not what it seems to be. If a buyer believes that the previous homeowner has failed to disclose defects that they likely knew or should have reasonably known, they can take them to court for failure to disclose defects.

For example, let's say that the air conditioning does not work in a home, and the sellers fail to mention it. The buyers decide to buy the home in the cold months, and the air conditioning is not properly tested. When the next summer rolls around and the new owners find that the air conditioning is broken, they can potentially take the previous owners to court.

Of course, there are lots of iterations of these categories that are not covered in the examples above. However, it is important to understand the major actions and scenarios that can lead to real estate litigation.
Why Do I Need an Attorney for My Real Estate Case?
Despite the laws and regulations in place, landlords and real estate agents commit real estate crimes all the time. In many situations, they believe that their tenants or buyers won't notice their activity, and if they do, they will not be able to afford an attorney. Unfortunately, this dynamic keeps many people from seeking justice.
However, with an attorney by your side, you do not need to settle for these realities. Courts take these issues very seriously if they are presented in the correct manner. If you try to represent yourself, it is unlikely that you will be able to navigate the complicated real estate laws to accurately plead your case. What's more, the court often assumes that individuals with attorneys are more serious and reliable than those without. Appearing in court without an attorney usually does not bode well for your odds of winning.
Remember, going to court for these issues is important. The individuals who perpetuate this kind of illegal behavior are unlikely to stop unless the law steps in. If they can get away with stealing money and acting as they wish, they will likely continue to do so. Taking them to court with an experienced attorney helps to make sure that they do not harm other families the way that they have harmed yours.
What Are People Saying About Real Estate Law Services in Orange County, CA?
The real estate market in Orange County has always been lucrative. This area of the world is not only well known but also stunningly beautiful. For this reason, many people want to live and work here, making the real estate market competitive. Unfortunately, this also means that malicious individuals will go to great lengths to make money and cut corners.
However, a competitive market does not mean that you have to settle for bad or illegal treatment. Though there may be real estate scams, Orange County has some of the best real estate law services in the world. Our firm is well acquainted with real estate law because we have seen it in action right here in Orange County. We know the area-specific laws, as well as what to look for in scams and breaches of contract.
The thriving real estate market has not only produced some of the state's most beautiful homes but has also created attorneys who are well-versed in the laws and regulations surrounding the area's real estate.
New Construction and Commercial Real Estate
It is important to remember that individuals can break the law in situations of new construction and commercial real estate, as well as private homes and vacation properties. Whenever real estate is involved, there is a strict code of conduct that must be followed. If you are building a business or a new construction home, be aware that contractors and real estate agents can still break real estate laws. You still have the right to seek litigation against them if they take advantage of you.
Corporate businesses and commercial landlords are also not exempt. It may seem daunting to take on a large rental business but understand that they can be taken to court the same as a small operation can. You always have rights when it comes to real estate.
Contact Real Estate Disputes Lawyers In Orange County, CA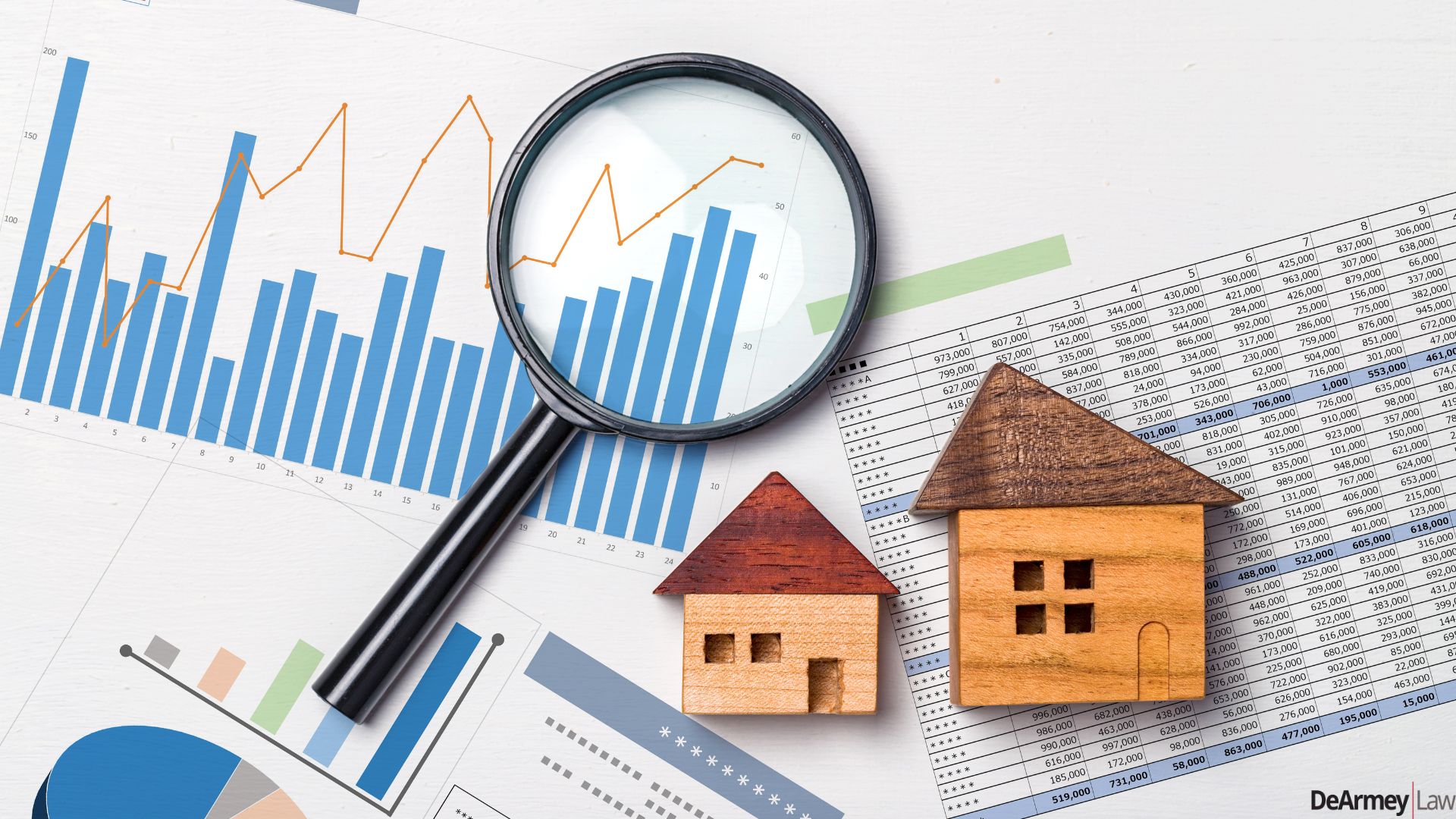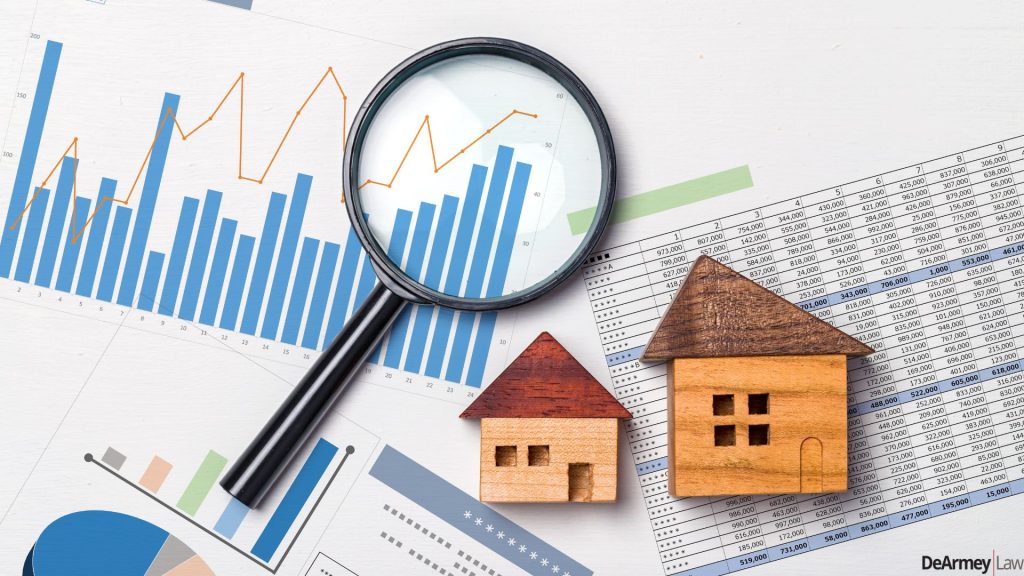 When you look for a real estate attorney to represent you, it is important to find a firm that you trust. Here at DeArmey Law, we have spent nearly half a century creating a reliable, approachable law firm that can truly help residents of Orange County feel heard. We want this area to be a thriving community, not a place where individuals feel taken advantage of. This is why we work diligently to resolve our clients' real estate litigation with patience, compassion, and approachability.
For more information or to schedule a consultation with us, please do not hesitate to contact us online.
Orange County Practice Areas
Trusted by the Southern California Community for More Than 40 Years
With over 40 years of combined legal experience, our team is highly qualified to provide legal services for your most difficult family circumstances.