Orange County Spousal Support Attorney
With over 100 years of combined legal experience, our team is highly qualified to provide legal services for your most difficult family circumstances.
Orange County Spousal Support Lawyers
Divorce or legal separation brings about a lot of changes to the members of a marriage. Between splitting property and assets, child custody, and child support, there is likely a lot on your mind when divorce is on the table. One thing that can and should be at the forefront of your list of considerations is spousal support. Not all divorces warrant spousal support agreements, but many do. No matter the circumstances of your marriage or separation, it is vital that you know about spousal support and understand how it may be used as a tool to help support your changing family structure.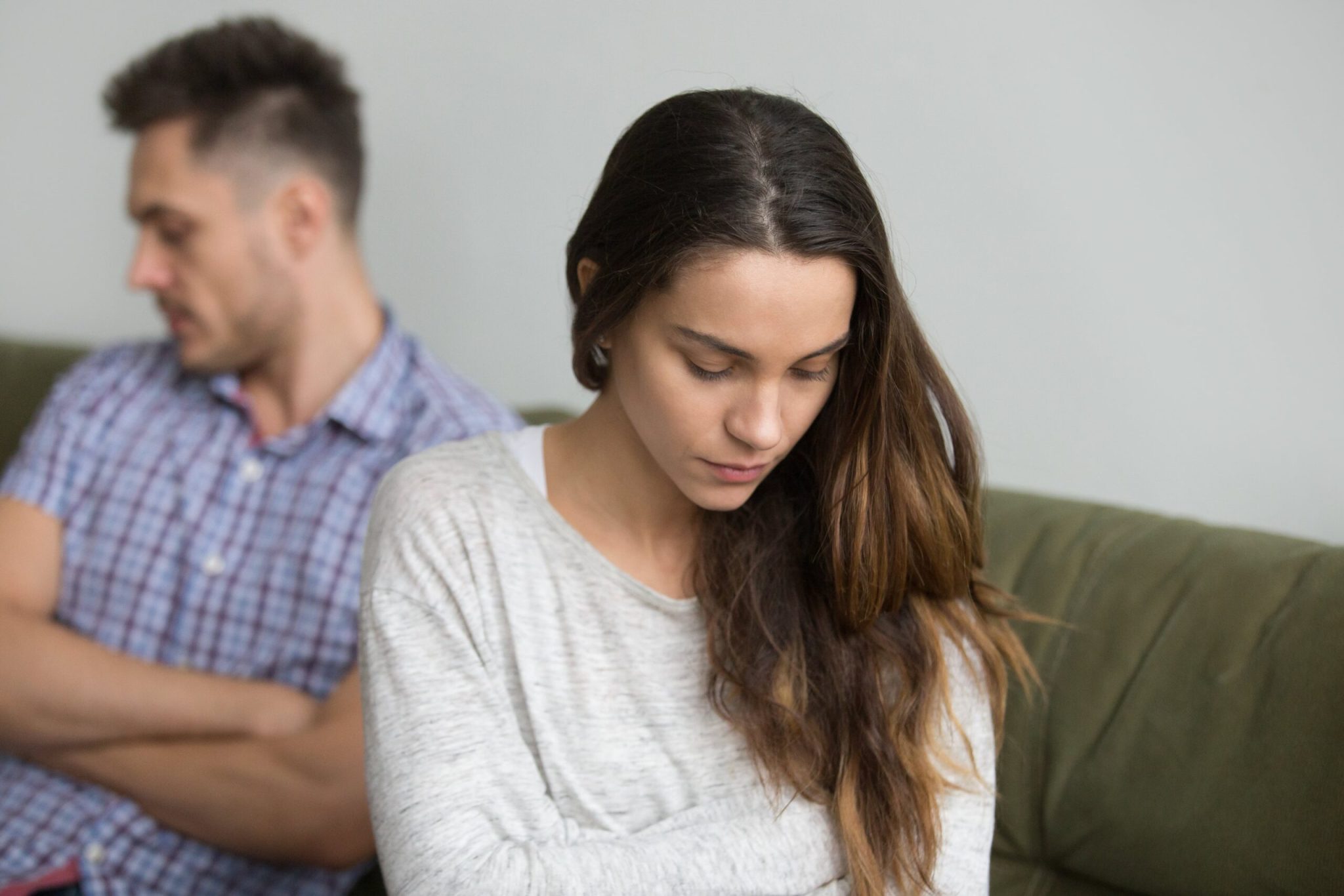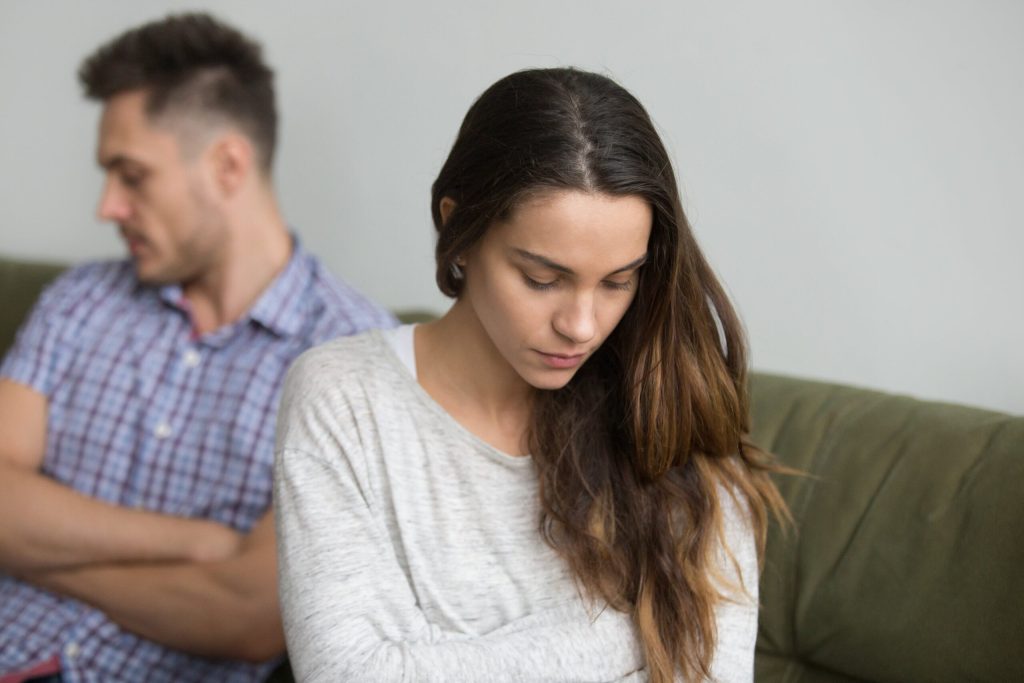 Spousal support, sometimes referred to as alimony, is when one member of a divorced partnership pays the other member of a divorced partnership after the divorce or separation is finalized. These payments usually come in monthly installments and are used to create a greater sense of equity and stability for both members of the agreement. When most people marry, they do not expect that it will end in divorce. They make life decisions relying on their spouse's support and income.
When the marriage ends, it can be hard to readjust without the steady cash flow that the other spouse provided. This is generally more common in marriages in which one spouse makes a higher salary than the other. For example, if one spouse is a doctor and the other is a stay-at-home parent, in the case of divorce, the stay-at-home parent would lose the entirety of their income. If the doctor spouse pays spousal support to the stay-at-home parent, however, the stay-at-home parent may be able to survive more comfortably.
When Is Spousal Support Appropriate?
Only about 10 percent to 15 percent of marriages call for spousal support or alimony after divorce, which means that it is not as prevalent as you may think. Eligibility and the size and frequency of the payments are determined and enforced by the courts. The court takes several factors into account when deciding upon spousal support agreements, and the criteria are fairly specific. In general, if both members of a couple are earning a salary and contributing nearly equally to the home, it is unlikely that spousal support will be necessary in the event of a divorce. However, if one spouse makes significantly more money, alimony may be on the table during divorce proceedings.
What Is a Fair Spousal Support Amount?
As mentioned, the courts will take several things into account when deciding if spousal support is appropriate and how much should be paid monthly. Many of these factors deal with the financial reliance of one party on another party in a marriage.
The judge will take these factors into account:
The health status and age of both people. If one or both people reach an age where training for and earning a new job is unlikely, the courts could see a reason to require alimony.
The length of time that the two people were married (or in a domestic partnership). The marriage length will generally affect how long alimony is to be paid to the dependent party.
The needs of both parties are based on the lifestyle they adopted during the marriage. This is commonly referred to as the "standard of living."
Whether either party's employment status was affected by the marriage. For example, if one parent has stayed home with children for 18 years while the other spouse went to work, it may be difficult for the stay-at-home parent to find a job with an 18-year gap in their job experience.
If both parties are employable, the courts will assess if having both parents work will make it difficult to take care of children. Just because one party's resume is still appealing does not mean that it is feasible for them to go out and work. This is especially true if the couple began their family with the understanding that one parent would stay home and care for children.
Debts, property, spousal support, and tax and educational support given from one spouse to another will also be considered, if applicable.
There is no set formula for determining if spousal support is appropriate or determining how much is owed. However, it is worth discussing these factors with an Orange County spousal support lawyer to see if you qualify for support or should be paying support.
How Long Is a Spouse Entitled to Spousal Support?
In some cases, spousal support payments do not last forever. A judge may set an end date to the payments, after which time the supporting party is free of the obligation to make payments to the supported party. This is, again, a determination that has no set formula. Generally speaking, payments are made for the duration of half of a marriage. For example, if two people are married for six years, and it is determined upon divorce that Spouse A will pay Spouse B alimony, Spouse A would only be responsible for making payments for three years after the divorce, or half the duration of the marriage. This is a fairly cut and dry situation, and the judge will often take into account other factors. In some circumstances, the payments could have no end date at all. If there is an end date to the payment agreement, the courts will determine it during the negotiation and finalization processes.
Long-Term Marriage Payments
One situation in which an end date is not usually determined is in the case of a long-term marriage or domestic partnership. In the courts' eyes, a long-term marriage lasts a minimum of 10 years. If a marriage has lasted 10 years or longer, it is more likely that the spousal support payments will be indefinite. The rationale behind this idea is that the longer a marriage or partnership lasts, the more dependent spouses are on each other's financial support. After 10 years, it is quite possible that the supported spouse no longer has marketable skills or has too little work experience to get an adequate job. A lot can change in 10 years, and it is likely much more difficult for the supported spouse to maintain their lifestyle on their own. Indefinite alimony is meant to allow the financial support to continue as anticipated, even though the marriage has ended.
Termination of Spousal Support Agreements
There are ways in which spousal support payments can be terminated before the anticipated end date. These are generally special circumstances that relieve the supporting spouse of being the sole provider for the supported spouse.
These are some situations in which alimony agreements may be voided early:
The supported spouse passes away.
The supported spouse remarries or enters into a new domestic partnership, and therefore can rely upon their new partner for support.
In the above situations, court involvement is not necessary to end payments. However, if there were outstanding or overdue payments before the supported party remarried, the supporting party is still responsible for those payments.
Changes to Spousal Support Agreements
The above two criteria are the only ways a spousal support agreement can be terminated without filing a motion in court. However, there are several situations in which the paying party can file a motion in court to alter or end spousal support payments. These situations, of course, have to be reviewed by the courts to determine eligibility.
These are some situations in which a supporting spouse may file a motion to change or terminate an alimony agreement:
The supported spouse has moved in with a significant other.
The supported spouse has had a significant increase in income or has found a job that can support their lifestyle.
If a supported spouse remarries and the remarriage is later annulled, it is possible to file a motion to restart payments from the original spousal support agreement.
The paying spouse retires, whether at the state-sanctioned age of 65 or an employer-mandated earlier age.
These changes are generally more impactful when applied to a long-term marriage spousal support agreement, as the terms of those agreements tend to be longer or permanent. Though changes can certainly be made to a short-term alimony agreement, the supported spouse is likely aware that the support would not be lifelong and is already taking steps to become financially independent when the time comes.
Many people wonder if these rules still apply if the marriage termination was largely the fault of one spouse, such as adultery cases. In California, spousal support or divorce terms are not dependent on the reason for divorce, meaning that things such as adultery are not grounds to escape spousal support agreements. However, if a dependent spouse cheated on a paying spouse and is now cohabitating with the person they cheated with, the paying spouse has grounds to file a motion for a reduction or termination of the spousal support agreement.
The Impact of Spousal Support
Though the percentage of couples who have a spousal support agreement after a divorce is fairly low, it is important to understand the impact that alimony can have on the paying spouse's financial situation. Though divorce is often costly, alimony is the most expensive part of a divorce and can equate to hundreds of thousands of dollars over a few short years. Payments can be several thousand dollars per month, making them a significant financial burden to most payers. Despite this, they are designed to protect lower-earning spouses so they can stay afloat after divorce. They are ultimately a helpful consideration, but they are extremely costly. If alimony is on the table, you must find an Orange County spousal support lawyer to help you with the negotiations, to ensure that you are not paying an unfair amount in alimony.
There are a few general rules that are in place to protect spouses who are paying alimony, including:
If you receive a raise or pay increase after the divorce, the increase is not factored into your spousal support payments, and you should not have to begin paying more money. An increase in pay post-divorce did not happen within the confines of the marriage and should therefore not affect an ex-spouse.
Pay decreases can be a reason to pay less or stop payments. If you involuntarily lose your job or begin to make less money, you may be able to file a motion to have your payments reduced or ended.
If your ex-spouse can work but refuses to look for work, you can have a vocational assessment done. In these cases, the courts will look at your ex-spouse's credentials and look into if they have been actively searching for work. If not, you may be able to fight to stop or reduce payments.
You can usually deduct alimony payments from your taxes.
Do I Need an Attorney to Get Spousal Support?
It is generally necessary for divorcing couples to seek professional legal advice during the process. For spousal support agreements, having competent, experienced legal representation is especially important. Payments may be biased if there is not an attorney to fight for both sides of the agreement. In some cases, one spouse may need to sue the other for alimony if the would-be-paying spouse refuses to agree to pay alimony. It is much easier, and certainly much safer, to have an attorney on your side during this long process.
Why DeArmey Law Spousal Support Attorneys?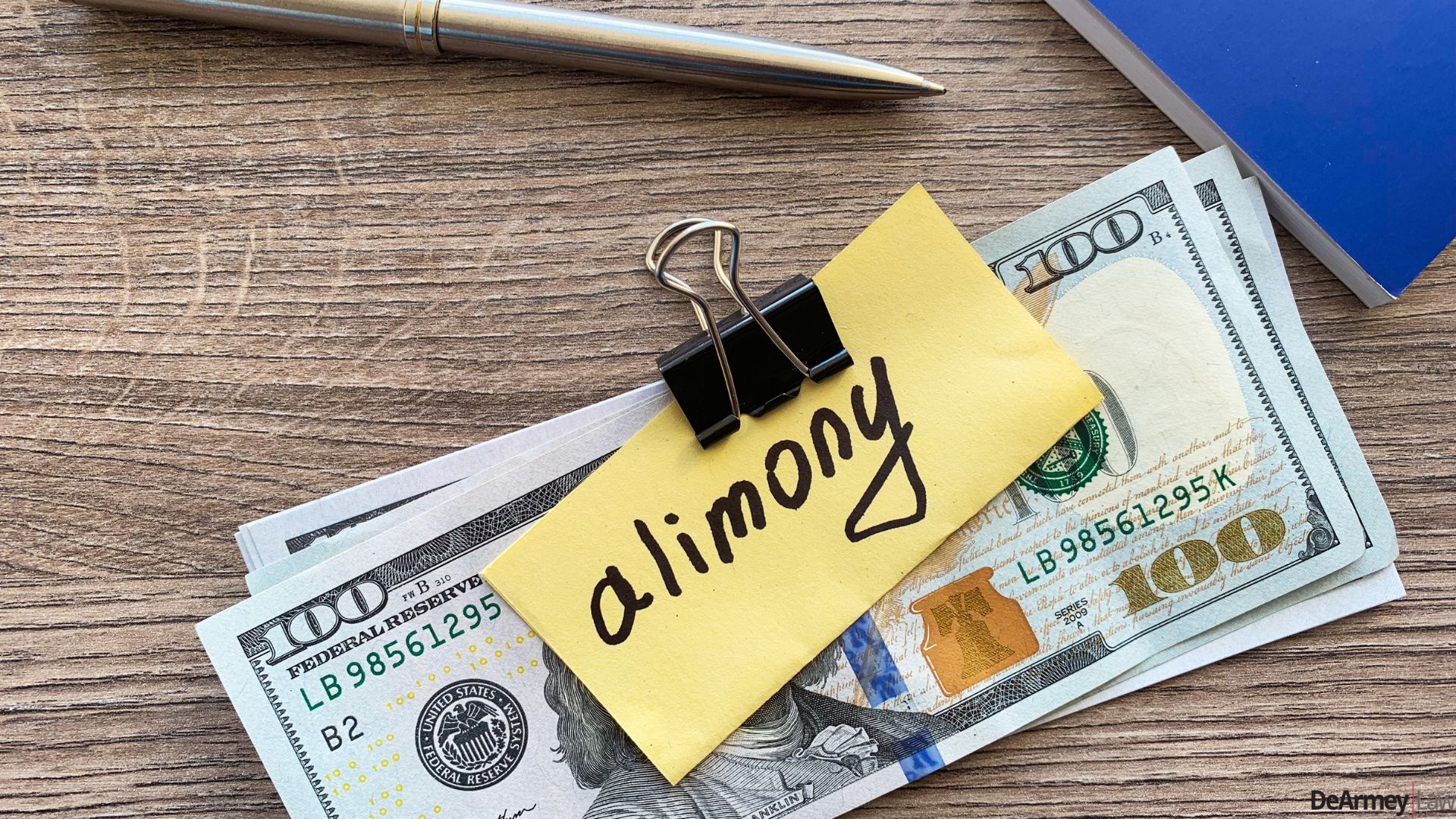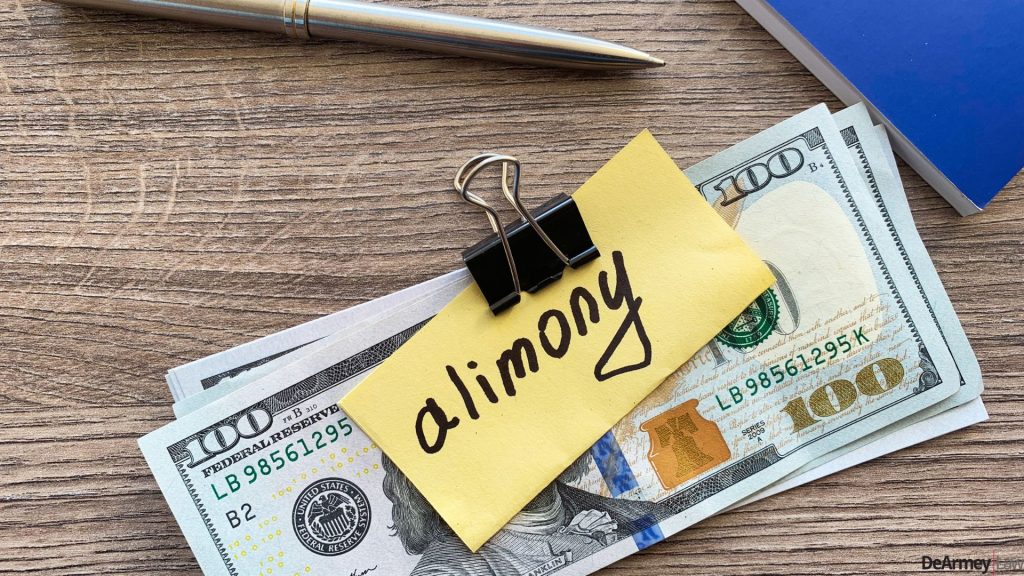 We have been serving Southern California for over 40 years. We combine our deep understanding of the law with compassion, focus, and motivation to provide our clients with the best legal representation in the area. We understand that legal battles of any kind can be difficult, and that seeking representation can be intimidating. This is why we strive to put you at ease at every turn and keep you up to date every step of the way.
If you think you deserve alimony or have any other concerns or questions about your spousal support agreement, contact DeArmey Law today.
Orange County Practice Areas